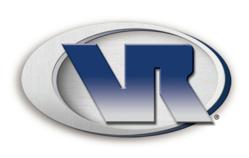 Waukesha, WI (PRWEB) March 29, 2013
Since the economic downfall of 2008, many investors, entrepreneurs, and business owners have been cautiously evaluating the playing field to determine what appropriate strategies should be implemented to grow, expand, and move forward in their respective industries. 2013 is showing strong signs of growth through acquisition, quickly making the year kick off as a seller's market for those individuals who own privately held companies.
Joe Braier, Senior Vice President at VR Lakes Business Group, says historically, business owners took into consideration factors such as health, retirement planning, or personal circumstances to determine when the appropriate time would be to execute their exit strategy. Now, another factor is coming into the mindset of these middle-market business owners. "The market is red-hot right now with buyers looking for profitable, established middle market business opportunities," says Braier. "Industries such as manufacturing, distribution, industrial, and medical are among some of the hottest markets for business offerings." More and more business owners are seeing the trend of buyers coming off the sidelines and actively looking for acquisition opportunities. Because of the high demand from so many buyers, sellers of privately held companies are able to entertain creative ways of selling their business to generate leverage towards the business value and produce an income stream for years after the business transition is complete. "This market trend is forcing business owners to begin thinking of executing their exit strategy this year and capitalize on the market," according to Braier.
Privately held, middle-market companies are those businesses who typically have 10 to 100 employees and have annual sales revenue between $2 million to $50 million. Braier states business owners of privately held middle-market companies are able to take the numerical historic financial performance of the business and add on various business value drivers to leverage the valuation and get top dollar for their operations. "These owners have the ability to tell a story through their offering memorandum and build value right out of the gates," says Braier. "Having an established management team in place, being in business for 15-20 years, having an established high volume customer base, etc are all business value drivers. Buyers want these factors in businesses they acquire. Due to the increase of demand for these middle market business opportunities, sellers are executing their exit strategy in creative ways like never before."
More and more owners of middle-market businesses are working with business transition specialists who understand the various ways of structuring acquisition agreements. Braier mentions he sees more and more of his peers structuring business purchase agreements to include seller financing and extended consulting transition periods for the seller. "By allowing the seller to stay on for a longer period of time, the buyer is utilizing the knowledge and experience the seller has built over the years. The seller is not involved in the day to day operations, rather is a consultant from afar and earns compensation for their consulting services." Braier also sees more seller-financing being included in the deal structures as well. Rather than getting a "one lump sum" at the time of closing, sellers are acting as the bank and lending a small percentage of the purchase price to the buyers and collecting interest on their investment with the new owner and the business they know so well. "It really creates a win-win situation for both buyer and seller," says Braier. "Although bank lending has improved since 2008-2009, obtaining financing still has its challenges. By having the seller participate in offering seller financing, the owner is deferring capital gains, investing in their company and the new owner, and earning 6-8% on interest, with the appropriate securities in place. The seller is getting the comfort of knowing the seller has faith in the continued success of the business, knowing the seller will have a vetted interest in the business success, and can use the seller financing as leverage when approaching banks to acquire financing for their purchase."
Joe Braier has been recognized as the #7 Business Broker Worldwide of VR Business Brokers in 2011 and the #3 Business Broker Worldwide of VR Business Brokers in 2012. His Waukesha office was ranked #1 in the world and his team has successfully completed several middle market and large M&A business transactions. http://www.vrbizlakes.com.