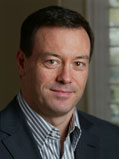 Del Mar, CA (PRWEB) March 28, 2013
Casa Palmera, a residential treatment facility located near San Diego, California, is proud to announce Kevin McCauley, M.D. will join Casa Palmera on April 22 as part of their Guest Lecture series to speak about addiction recovery management.
Doctor McCauley will discuss the Chronic Care Model and the elements of Disease Management. He presents how the model can be used in the lifelong treatment of addiction recovery. Drug testing benefits and limitations will also be discussed.
Kevin McCauley is co-founder of the Institute on Addiction Study and advocates for the patient rights of those suffering from the disease of addiction to drugs or alcohol. Kevin is a graduate of the Medical College of Pennsylvania. He was a Naval flight surgeon for many years with the Blue Angels and Sharpshooters and treated pilots with alcohol and drug problems during this time.
As required by the California Board of Behavioral Sciences, this course meets the requirements for 2 hours of continuing education created for MFTs, LPCCs, LEPs, and LCSWs, Provider Number PCE4659. This course is also approved by CFAAP/CAADAC for 2 CEH's, provider number 1S-09-101-0115.
The lecture is open to the public and will be held at Casa Palmera residential treatment facility in Del Mar on Monday, April 22nd, from 3 to 5 pm . Tickets are $25 per person and $20 for students. Please RSVP on the website by April 15th to reserve your seat.
Casa Palmera Care Center is a holistic-based residential treatment facility that specializes in the treatment of drug and alcohol problems, mood and eating disorders. They host lectures throughout the year as well as present and/or sponsor a number of symposiums and conferences to stay abreast in the latest of health care and addiction disorders and treatments.
For more information and to register online, please visit http://casapalmera.com/events/kevin-mccauley/
About Casa Palmera
Casa Palmera is a residential treatment facility located north of San Diego, in Del Mar, California. They offer a full continuum of care for the treatment of drug and alcohol problems as well as eating disorders, mood/trauma and co-occurring disorders. For more information, please visit http://www.casapalmera.com