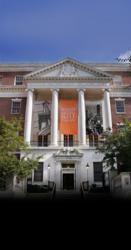 New York, NY (PRWEB) March 28, 2013
This weekend, the Museum of the City of New York will be celebrating the finals days of "Designing Tomorrow: America's World's Fairs of the 1930s" with special offers on Saturday, March 30 and Sunday, March 31. Don't miss your last chance to glimpse the larger-than-life Elektro (a replica of the Westinghouse robot), the ultra-sleek Trylon and Perisphere, and hundreds of original drawings and photographs of the fairgrounds themselves.
Join us on Saturday at 2pm for a docent-led tour of "Designing Tomorrow," and all weekend the Museum Shop will be offering a free 1939 New York World's Fair poster—featuring a detailed map of the fair in what is today's Queens County's Flushing Meadows Park—when you spend $50 or more.
"Designing Tomorrow: America's World's Fairs of the 1930s," which opened at the City Museum in December, explores the six fairs, including New York's 1939 World's Fair, the largest and one of the last of the six. The exhibition features modern furniture and appliances, vintage footage from the fairs, and futuristic drawings of the New York World's Fair's buildings, both built and proposed, from the Museum's collection as well as nearly 100 fair artifacts that were debuted at the National Building Museum in Washington D.C. From advertising to architecture and domestic innovations and furnishings, all of the fairs' most popular and recognizable attractions are incorporated into the exhibition. As Ed Rothstein of The New York Times said: "You can't look at this exhibition of exhibitions and not feel nostalgic for the future."
Other exhibitions on view include the new "Stephen Burrows: When Fashion Danced" celebrating the influential design force, Stephen Burrows, with brilliant sketches, video, and over 50 stunning garments. Also on view: "Making Room: New Models for Housing New Yorkers," "Activist New York," "Currier and Ives and Other Winter Tales," and the multi-media film "Timescapes."
At the Museum of the City of New York, items in the Museum Shop include apparel, stationery, photographs, children's items, prints, and unique New York City mementos.
Museum hours are 10 am to 6 pm; for more information, visit http://www.mcny.org.
ABOUT THE MUSEUM OF THE CITY OF NEW YORK
Founded in 1923 as a private, nonprofit corporation, the Museum of the City of New York celebrates and interprets the city, educating the public about its distinctive character, especially its heritage of diversity, opportunity, and perpetual transformation. The Museum connects the past, present, and future of New York City, and serves the people of the city as well as visitors from around the world through exhibitions, school and public programs, publications, and collections.
The Museum of the City of New York is located at 1220 Fifth Avenue (between 103 and 104 streets), New York, NY.