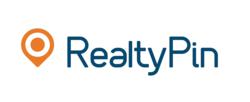 Houston, Texas (PRWEB) March 28, 2013
The real estate experts at Realtypin.com have been talking about Houston's housing strides for months. However, now they're even more impressed by what's going on in Houston right now.
Houston real estate has long been praised for its ability to weather the economic storm. Even during the worst days of the recession, Houston fared better than most other cities – thanks in large part to a job market that relies heavily on "economy-proof" industries, like oil and other energy-based sources. Because Houstonians had steadier incomes than people in other areas, they were freer to go out and make large purchases, like new homes.
Read about Rent To Own Purchases, and Renters Finally Getting Some Relief
What makes the February numbers so impressive is that Houston's inventory of homes for sale hasn't been this low since the turn of the millennium. In fact, by the time February came to a close, there were only 33,361 available properties on the market – which isn't much, considering that Houston has more than two million residents! The current inventory is 20% lower than the city's inventory was a year ago. In fact, at 3.6 months, Houston's current inventory is slightly more than half of what it should be in a "healthy" market.
Despite the low inventory, though, Houston buyers scooped up more than 4,400 single-family homes during the month of February. And, the low inventory over the past few months has actually made buying here a race against the clock. Multiple offers and bidding wars have become common here. As proof of how heated things have gotten over the past few months, between October 1st and February 26th, Houston saw 188 "flash sales" – meaning that 188 listed homes went from "active" to "pending" in less than 24 hours.
In February, Houston's townhouses and condos were in the highest demand. Sales of these homes jumped more than 35% when compared to the year before.
Across the board, though, Houston's lack of inventory is making things sweeter for sellers. Because the supply here can't keep up with the demand, home prices have gone up. In February, Houston's median sales price increase nearly 8% -- to $161,000. However, the greatest gains were made in the $250,000-$500,000 range. That's proof that Houstonians have money to spend, and they're choosing to spend it on bigger and better homes.