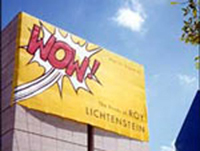 "It's always fun to see your products on TV and it's especially nice that all of these items were made right here in America and helped to support American jobs." - Kerry McCoy founder and president of FlagandBanner.com
Little Rock, Ark. (PRWEB) March 30, 2013
As the recession lifts so are flags, banners, and pennants created in America by FlagandBanner.com for some pretty cool people and places across the country and American interests overseas. All of the products are made in America and help to improve the nation's recovering economy.
According to recent articles in Advertising Age magazine among others, products "Made in USA" are starting to gain popularity with both American businesses and consumers. According to one poll of 1000 Americans, 80% of them said they would rather buy American when they could and generally pay more for American made products.
This recent trend not only helps small American businesses that still manufacture in the U.S. but helps to grow the economy and bring manufacturing back home. These orders aren't just coming from the average small business, some are quite big names. Recent orders from some bigger (famous) names have included ceremonial banner hangers for popular late night show "Late Night with Jimmy Fallon" on NBC and flags for Tyler Perry Studio to be used as set decoration in Perry's next movie.
In the world of arts and history the Georgia O'Keefe museum ordered custom banners, Walton Art Center and the Kimbell Art Museum also ordered custom products. The Henry Ford Museum ordered our stock patriotic bunting and American flag pennants. So, if you are planning a trip this summer to those museums then you will be seeing some of FlagandBanner.com's work. Perhaps it might drum up a sense of patriotism knowing that these products and these customers kept American's working through a tough economic downturn.
Other American companies and government or military facilities working with an American manufacturer to keep jobs in America were Amazon.com, Augusta Golf Course, Lockheed Martin, P. Allen Smith, Anheuser Busch Beverage, Central Park Conservancy, Air Force Academy Society, U.S. Embassy in Tripoli, Chief of Naval Air Training, Walmart Distribution Center and Chick-fil-A just to name a few.
Kerry McCoy, owner of Arkansas's FlagandBanner.com, says, "It is always a great sign when you see orders like these coming in from around the country. It says things are looking up, 2013 looks to be the year things get back to normal."
McCoy says, "It's always fun to see your products on TV and it's especially nice that all of these items were made right here in America and helped to support American jobs."
Arkansas Flag and Banner, Inc., was established in 1975. Its headquarters are in Little Rock, AR with 25 employees.
Need to know when to fly the American flag at half staff? Sign up for Flag Alerts, timely e-mails notifying you when the President has proclaimed the flag to be flown at half staff. Need to learn about flag etiquette and flag history? Visit FlagandBanner.com for helpful documents that will teach you everything you need to know about flags.
For more information about the 22,000 products FlagandBanner.com provides, log on to FlagandBanner.com, become a fan of FlagandBanner.com on Facebook, or call one of their experts at 1-800-445-0653.