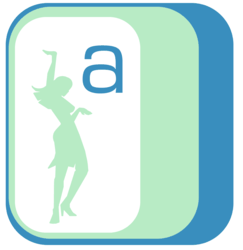 We're excited about these revolutionary enhancements to Penelope and the dramatic impact it will have for our clients.
Waterloo, ON (PRWEB) March 30, 2013
For human services organizations using Athena Software's Penelope case management application, internal collaboration just got a little easier.
The Waterloo, Ont. company's new Collaboration Suite feature is designed to provide better client outcomes, more efficient service delivery and a more streamlined user experience. Beginning with an initial roll out in April 2013, these powerful new tools will allow Penelope's estimated 10,000-plus users worldwide to integrate service delivery with the communication and workflow tools they need to provide efficient service to clients.
Highlights of the new feature include a 'collaboration layer' that allows for one-click access to brand-new features like:

Discussions
Mail
Workflow Tools
Chat
Projects module
Improved Alerts
Real-time Notifications
Custom Checklists
SMS / E-mail Reminders
Client Signature Capture
The new features give users of the software the tools to communicate with each other within the Penelope application, allowing workers to post comments or initiate discussions on shared client files, send encrypted messages to each other using Penelope's new internal 'p-mail' system and create alerts or notifications for themselves or others for any number of processes.
"We wanted to create an innovative new 'worker-centric' framework that would 'push' critical information in real time to the staff involved so that they could process and act upon complex streams of information across their program areas, staff and clients in a meaningful, efficient, organized and timely manner," said Greg Stanley-Horn, Athena Software director of deployment.
"The Collaboration Suite not only creates new opportunities for collaboration, decision support and quality assurance, but it also is an important platform that sets the stage for direct engagement with clients, their families and involved third-party providers via our upcoming client portal. We're excited about these revolutionary enhancements to Penelope and the dramatic impact it will have for our clients," said Stanley-Horn.
The Collaboration Suite will reduce administrative burden, allow for more timely communications and faster access to key data, provide more automation of routines and improve compliance with and monitoring of an organization's protocols. The Suite of tools is geared around integrating service delivery with the communication and workflow tools staff need in order to be able to provide efficient, informed and quality client services.
Rather than forcing a staff member to go to the service files to 'pull' information, the Collaboration Suite puts the service provider, admin worker or manager at the centre of their own operations and 'pushes' important information to them via a configurable array of alerts, notifications, discussion tools, checklists, and reminders.
Client signatures can also now be captured electronically and attached to documentation within Penelope, with an option to push a link to a person's smartphone or tablet for them to sign using a stylus or even their finger.
The first phase of roll out for the Penelope Collaboration Suite is scheduled for April 2013, with additional phases scheduled to be introduced in June and July of this year.
ABOUT ATHENA SOFTWARE
Athena Software (http://www.athenasoftware.net) is a global case management solution provider based in Waterloo, Ont., Canada. Over the past 11 years, Athena Software has grown to partner with hundreds of organizations across the globe, with over 10,000 end users of its Penelope case management solution.