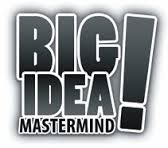 This is an amazing concept that is set to change the lives of many people.
(PRWEB) March 31, 2013
There has been a great deal of excitement recently in the internet marketing world as a brand new and ground breaking concept is ready to be launched. With many people struggling to make a decent income in the seemingly endless financial downturn many people are actively seeking new sources of revenue. The internet is a sensible option but many people can soon be put off by the many 'make money online' or 'get rich quick' systems that actually only seem to benefit one person – the one who created the system. This is where the Big Idea Mastermind looks to be different.
The blueprint for BIM is based around the fact that it sets out to make everyone who goes through the process and training an income. Whether it is for an existing business looking to tap in to and diversify their marketing activities or someone simply looking to break into the internet marketing world there is a wealth of guidance to suit all. More information can be found as well as access to an 'early bird' priority list at http://www.bigideamastermindwealth.com/
In a recent meeting at what was aptly named 'Millionaires Retreat' many of the first 'wave' of Big Idea Mastermind starters gathered to run through the benefits and enjoy their first taste of what this process promises to deliver. One of the members stated "This is an amazing concept that is set to change the lives of many people." For those interested in making either a second income or branching out into the business world the Big Idea Mastermind provides all that is required to make a success of a unique opportunity offering a breath of fresh air in the internet marketing world.