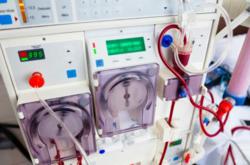 "It seems the only reason people are getting hurt by Granuflo and NaturaLyte is because Fresenius and other dialysis centers wanted to save money
(PRWEB) March 29, 2013
As explained by the National Kidney Foundation, dialysis is a medically-necessary blood filtering procedure used by patients who have developed end-stage kidney failure. The patient's blood is cycled through a machine which cleans and filters it using pharmaceutical chemicals. Two of those chemicals, GranuFlo and NaturaLyte, have been linked to a variety of side-effects, including cardiac arrest and death.
The potential effects of GranuFlo and NaturaLyte are severe enough the FDA issued a Class I recall of these two Fresenius Medical Products. Class I recalls are the most serious, reserved for products linked to a substantial risk of serious injury or death.
The law office of McSweeney / Langevin is offering free legal consultations to anyone who believes they or a member of their family were exposed to either of these potentially harmful chemical agents. Fresenius Medical, the manufacturer of both chemicals, conducted an internal audit in 2011. Fresenius Medical discovered a roughly eight-fold increase in the risk of sudden cardiac death and cardiopulmonary attacks. Despite the findings distributed in an internal memo, which claims, "[t]his issue needs to be addressed urgently," no steps were taken until an anonymous source leaked these findings to the Food and Drug Administration. The New York Times published an article concerning Fresenius's failure to notify the FDA in a timely fashion in June of 2012.
The problem allegedly stems from the way the two chemicals are packaged and stored. David Langevin notes, "It seems the only reason people are getting hurt by Granuflo and NaturaLyte is because Fresenius and other dialysis centers wanted to save money on shipping and storage costs by turning the dialysis fluid into powder (Granuflo) or concentrate (NaturaLyte)." According to the FDA, increased levels of bicarbonate in the bloodstream of the dialysis patient may cause chest pain, nausea, sweating, low blood pressure, hemodialysis cardiopulmonary arrest, stroke, heart attack, or death.
McSweeney / Langevin strongly urges dialysis patients and loved ones affected by Granuflo or NaturaLyte to call 1-800-888-4425 for a free legal consultation.