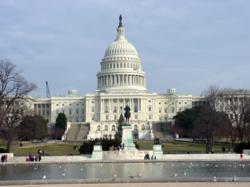 These priorities are not merely suggestions but critical necessities for the health of our nation — David Hoffman
Atlanta, GA (PRWEB) March 29, 2013
The National Association of Chronic Disease Directors, today released its top legislative public health priorities for 2014. These priorities range from efforts to promote health to efforts that prevent diseases like Diabetes and Heart Disease
"These priorities are not merely suggestions but critical necessities for the health of our nation," said NACDD Legislative Committee Chairman, David Hoffman.
Diabetes for example, now affects 28.5 million people and 79 million more Americans are estimated to have a condition identified as pre-diabetes, though only 7% of those people are aware of their condition. Heart Disease and Stroke continue to rank as the first and fourth leading causes of death in the United States. On average, someone experiences a Stroke every 40 seconds in America.
Each of the top priorities has been summarized in fact sheets that are available on the NACDD website (http://www.chronicdisease.org/?page=2014Appropri)
Officers of the National Association of Chronic Disease Directors are meeting with leading Congressional offices on Capitol Hill April 3rd to present the association's priorities.
"Calling these specific public health issues, 'priorities' is no less than calling food, water and air 'priorities'," said NACDD CEO John W. Robitscher. "We simply cannot afford to have 79 million more people diagnosed with diabetes."
Obesity, that is already an adult epidemic and a leading cause of diabetes, has now reached 12 million children aged 2-19 years old. Establishing healthy behaviors during childhood and developing healthy school policies is central to a coordinated chronic disease prevention strategy.
NACDD is the leading voice for chronic disease practitioners across all 50 states and US territories. Their membership of more than 3,000 professionals, serve on the front lines of chronic disease every day and help to inform the advocacy priorities of NACDD.
For more information about NACDD or its legislative priorities, please contact John Patton: 770-458-7400 or jpatton(at)chronicdisease(dot)org