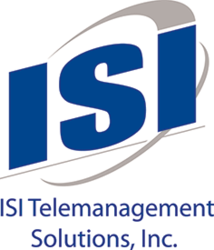 Schaumburg, IL (PRWEB) March 28, 2013
The basis ISI Telemanagement's new study stems from the question: does productivity increase when employees are being watched?
Technology has become both a blessing and a burden. While smartphones, tablets, iPhones, and social media have bridged the gap between businesses and customers, they have also provided a new level of distraction for employees. Ensuring employee productivity is paramount. Eliminating these technological advancements isn't an option, as their existence is quite beneficial. So, what can a company do in order to increase lost productivity during a typical workday?
Instead of scrambling, ISI Telemanagement Solutions, Inc. suggests exploring proactive ways to enhance an employee's activities in the modern business technology age. The principles of the Hawthorne Effect can apply to any company looking for new ways to stimulate employees. Increasing productivity is equal parts motivation and science.
The first step to this includes understanding the Hawthorne Effect, stating that people are more motivated to be more productive if they know they are being watched. This also includes being listened to. Both of which are tactics businesses can use as leverage to motivate employees.
The foundation of this theory applies directly to call reporting. For many years, contact centers have evaluated agent performance based on sales metrics, as well as total number of outgoing calls. If the agent has a quota to make in terms of call volume, they are more apt to produce upon the required calls. This is a measurable factor that the agent knows will be tracked. Currently, call reporting software can be used in conjunction with Cisco, Microsoft Lync, Avaya, or most of the other telecom platforms used by businesses.
In this manner, by enlisting a service that provides visible monitoring, a company can encourage employees to increase their productivity organically. Terms like micro-management may draw similarities here, but can be dismissed when the basic tenants of the Hawthorne Effect are considered.
Call reporting is a perfect example. With a call reporting solution, such as Infortel® Select from ISI, a company can track abandoned calls and ring-time. These metrics illustrate the level of responsiveness for individuals who are on the phone. Knowing that management will get a report on unanswered calls acts as motivation for employees to pick up the phone.
The same applies for outgoing calls. With Call-Handling reports, an agent's call activity during a work day is mapped out for up to 12 hours. Each hour shows the number of calls an agent makes. Not only does it draw attention to agent productivity, but it allows management to better supervise peak activity times. On top of that, this solution can also be integrated with Microsoft Dynamics® CRM.
Reports also allow for the monitoring of call duration, which ensures that all calls are high quality, thereby eliminating wasteful or ineffective calls. Employees can be held accountable for all their activities. Being transparent on call reporting will help build confidence between management and workforce.
ISI takes the theory one step further. Take the example of call & video recording in the workplace. At its most basic level, these tools can be expected to directly monitor each and every call that an agent will make. For employees, this constant monitoring can be scary. Despite this, call & video recording has a proven track record of increasing productivity.
First, by recording calls, a company can ensure that employees are going to abide by all rules and regulations. These rules and regulations are in place for a reason. With compliance violations going into the millions, companies cannot afford to risk being fined. With employees being cognizant of regulations, they are more likely to focus on doing their jobs correctly. Not only will this eliminate violations, but it will keep employees accountable while increasing performance.
Second, call & video recording can motivate employees to perform better under pressure. With the knowledge that their calls and interactions will be recorded, they will feel the need to impress through performance. Carrying on this, with the ability to use recorded calls for training purposes, employees will be able to learn from one another. Increased camaraderie can be a byproduct of this.
Therefore, placing extra attention on call interactions through the implementation of call & video recording promotes accountability and increases productivity.
For more information on how call & video reporting and recording can help improve agent productivity, please visit http://www.isi-info.com.
ISI's Solutions Portfolio brings together time-proven technologies to report and record on your voice and video communications, including wireless and landline Call Accounting & Reporting, Telecom Audit & Optimization, Call & Video Call Recording, Invoice & Inventory Management, and Wireless Management. ISI's facilities, processes, and data security comply with ISO 9001:2008, SAS 70, HIPAA, Safe Harbor and other important standards.