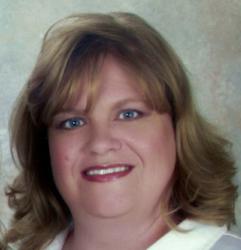 "Talon/LPE is extremely happy to have Nancy White, P.E. as a team member. Her experience and knowledge will further benefit our clients and list of services offered." - W. David Prescott, President
Schertz, Texas (PRWEB) March 29, 2013
Mrs. Nancy White, P.E. has recently joined Talon/LPE as a Senior Air Permitting Engineer.
Mrs. White, P.E., joined Talon/LPE in December of 2012. Her areas of expertise include, Title V Permitting, Greenhouse Gas Title V Permitting (Texas/EPA), NNSR/PSD Air Permitting, Texas Permit-by-Rule Registration, Title V Deviation Reporting and Compliance Certifications, Emissions Inventories, NOx Mass Emission Cap and Trade (MECT) Reporting and Certification, Emission Rate Calculations, Maintenance, Startup, and Shutdown (MSS) Emissions Estimation, Regulatory Analyses/Applicability Determinations, and Technical Writing.
Mrs. White has over 21 years of experience in the environmental field, including more than 15 years at the Texas Commission on Environmental Quality (TCEQ) and its predecessor agencies. During her tenure at TCEQ, she was a principal participant in the development Texas Title V Federal Operating Permits (FOP) program. Mrs. White also conducted reviews of New Source Review (NSR) and FOP applications for a variety of industrial facilities, including upstream and midstream oil and gas facilities, petroleum refineries, chemical plants, polymer/plastics manufactures, metal fabricators, electric utilities, and food preparation facilities.
Her consulting projects have included all phases of NRS construction permit, standard permit, and flexible permit applications, including Prevention of Significant Deterioration (PSD), Nonattainment, and Maintenance, Start-up , and Shutdown(MSS) projects; permit-by-rule (PBR) Title V application; semi-annual deviation reports and annual compliance certifications; emission inventories and development of related record keeping tools; NOx Mass Emission Cap and Trade (MECT) Program reports and certifications She is also proficient in emission estimate calculations as well as regulatory analyses and applicability determinations.
Mrs. White earned her B.S. in Industrial and Systems Engineering from The Ohio State University and a M.S. in Operations Research and Industrial Engineering. She is a licensed Professional Engineer and has her Transportation Worker Identification (TWIC) Certification.
To contact Mrs. White please call her at 210-265-8025 or via e-mail at nwhite(at)talonlpe(dot)com.
Mrs. Nancy White, P.E.
Senior Air Permitting Engineer
Talon/LPE, LTD.
11 Commercial Place
Schertz, Texas 78154
Office: 210.265.8025
nwhite(at)talonlpe(dot)com
http://www.talonlpe.com