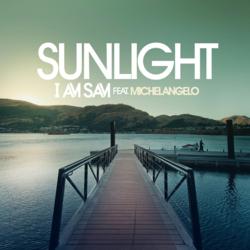 Teaneck, NJ (PRWEB) March 29, 2013
I Am Sam has already achieved quite a bit in a short amount of time, rising from a local DJ and aspiring music producer to a national DJ, international producer and top notch remixer. I Am Sam has remixed for the likes of Sarah Mcleod, P Money, Men At Work, and Pablo Calamari (Act Yo Age) to name a few, and his track "Touch The Sky" has received support by the likes of David Guetta, Paul Van Dyk, and the Billboard 100. I Am Sam can also be seen on MTV's reality show, "My Super Sweet World Class."
Now I Am Sam has set his sights on the US with the release of his single "Sunlight" on Radikal Records. The complete single package includes several remix tracks from Mr Fluff, Smile On Impact, Will Reckless, and Phonatics. "Sunlight" is available right now on the Radikal Records website (http://radikal.com) and will be available on iTunes, Beatport, and other streaming services on April 4th.
The track encapsulates the love hate relationship ravers have with the sun, as the sunlight often signals home-time and the end of the night, something that as humans we cannot control, and serves as a late night club anthem with a feet to the floor command.
"Sunlight" features epic vocals from Michelangelo which passionately express the enchantment one can feel in that "dance until the sun comes up" experience.
With upcoming headline shows in the US, and a national and international tour in the works, keep your eyes on I Am Sam, and watch closely, because he is only just warming up!
Track Listing
1. Sunlight (Original Mix)
2. Sunlight (Mr. Fluff Remix)
3. Sunlight (Smile On Impact Remix)
4. Sunlight (Will Reckless Remix)
5. Sunlight (Phonatics Remix)
6. Sunlight (Radio Edit)
Radikal Records offers artists national distribution through SONY/Red Distribution, electronic distribution through iTunes, eMusic, Amazon and all major downloading services, and other resources including production, artist development, product marketing and licensing opportunities. In recent years, Radikal has worked with many artists including: 2 Unlimited, N-Trance, Zombie Nation, ATB, Yello, Scooter, Schiller, Blank & Jones, Cosmic Gate, Sinead O'Connor, Voodoo & Serano, Apollo 440 and others. Visit http://radikal.com for more information.