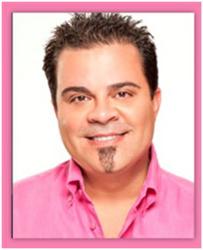 Bayonne, NJ (PRWEB) March 29, 2013
Smile Pink is a group of dedicated dental professionals who have come together to increase Breast Cancer Awareness using the dental community. Smile Pink is devoted to comprehensive and preventive patient care, including drawing attention to the symptoms of breast cancer, breast cancer treatments, and creating awareness in the fight for breast cancer prevention.
At SmilePink.com you can learn more about how dentistry and their services contribute in helping to create breast cancer awareness. Dr. Vocaturo and the dental professionals of Smile Pink, believe that their supporters should have all the information needed to make important and well informed decisions in regards to their support, health and treatment options. 100% of the donations made by supporters do to The Breast Cancer Research Foundation®.
The website is filled with detailed information, not only about their services, but also on breast cancer itself. You can learn more about symptoms of breast cancer, signs of breast cancer and common types of breast cancer, breast cancer lumps and helpful links to breast cancer resources. This information on breast cancer is a great start to learn about prevention and the symptoms of this disease that one in eight women will be diagnosed with in the course of a lifetime.
Dr. Anthony Vocaturo, of Smile Pink and an approved, "NJ Top Dentist", has a natural passion for helping others. When breast cancer hit someone close to him he knew he wanted to be more involved in Breast Cancer Awareness. Dr. Vocaturo has been heavily involved in the dental community for 20 years and currently practices cosmetic and restorative dentistry with his business partner, Dr. Donald Lapine, at the New Jersey Center for Cosmetic and Restorative Dentistry in Bayonne, NJ. Dr. Vocaturo received his dental training from New York University College of Dentistry and has been honored several awards including NJ Top Dentists and has been voted Best Dentist in America by his peers. Dr. Vocaturo has also appeared on CNN – Your Health, ACB & NBC as well as other shows and publications.
"The Smile Pink Foundation has found that the timing is finally right for our mission to raise awareness, so our focus will be to eliminate breast cancer as a life ending disease through smiles. We bring together organizations representing all health and social service disciplines in the commitment to establish new and unprecedented levels of effectiveness in research, education, advocacy and support. 100% percent of our charitable contributions provide year-round aid for Breast Cancer Awareness. Smile Pink strives to raise funds and educate people in the battle against breast cancer through global events each year."
For more information about the New Jersey Center for Cosmetic and Restorative Dentistry and Dr. Anthony Vocaturo & Dr. Donald Lapine please visit, http://www.njtopdocs.com/CosmeticandWellnessCenterNewJersey
To receive a copy of the NJ Top Dentists, "Top Dentists" magazine or with any additional questions, please contact Cristina Mendez, Director, NJ Top Dentists at 908-288-7240 x 100 or via email at cam(at)NJTopDocs(dot)com