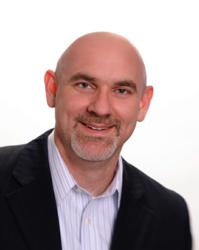 America's high schools have not kept pace with the demands of today's economy and everyone has begun to pay the price.
Washington, DC (PRWEB) March 28, 2013
On the heels of President Barack Obama's State of the Union address calling for a high school Race to the Top program, KnowledgeWorks today released a new policy report outlining key elements to make the reform a success.
The report, High School Race to the Top:10 Essential Elements for High School Reform and College and Career Ready Success authored by KnowledgeWorks' Senior Director of National Policy Lillian Pace, is the culmination of KnowledgeWorks recent educational forecast—Forecast 3.0, Recombinant Education: Regenerating the Learning Ecosystem—and lessons from the foundation's work transforming America's high schools. The foundation's diverse portfolio of innovative school reform models has grown significantly in recent years with ongoing partnerships in more than 150 schools and 20 states.
"The President's leadership on high school reform could not have come at a better time," said KnowledgeWorks' Vice President of National Advocacy and Partnerships, Matt Williams. "America's high schools have not kept pace with the demands of today's economy and everyone has begun to pay the price. A national competition is just what we need to open our high schools to the explosion of new innovations that will prepare our students for success in college, careers, and beyond."
The 10 Essential Elements for High School Reform offer a new vision for education that puts students at the center, empowering them to explore their interests and learning styles with the support of a wide range of learning experts. These elements, which include concepts such as allowing students to advance upon mastery instead of time, elevating student voice, integrating blended learning, and rapid personalization, represent the best emerging strategies in education reform.
KnowledgeWorks' new report includes policy recommendations for each of the 10 elements, including complete legislative specifications to guide policymakers as they craft a High School Race to the Top program. The report also connects readers to pockets of innovation by including examples of education pioneers who have begun to implement these elements with great success.
A high school reform competition modeled after Race to the Top would follow two previous Race to the Top competitions targeted at state and district education reform. These competitions generated significant national interest and resulted in widespread education reform at little cost to taxpayers.
KnowledgeWorks is a social enterprise that seeks to create sustainable improvement in U.S. student readiness for college and careers by incubating innovative schools, influencing education policy, and engaging in education research and development. Our portfolio includes New Tech Network, EDWorks and Strive.