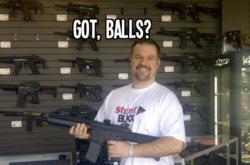 People share videos if there is something in it for them
Vancouver, B.C. Canada (PRWEB) March 29, 2013
Why do people share viral videos? According to Jonah Berger who wrote the book: Contagious: Why Things Catch On, it is because people want to share things that make them look good.
Stunt Buxx believes there is even more to the story.
"People who share content, also ask; 'What's in it for me?" comments Stunt Buxx Co-Founder & CEO, Ryan Bennett.
Looks like they might have the answer.
Everyday people can monetize their creativity in one of three ways. First, Stunt Buxx has developed a weekly viral media game, converging gamification and incentives to reward site members who exchange points for cash by making, taking, winning, and sharing in creative media submission challenges.
The second way site members can cash in on their creativity is by taking Enterprise Level challenges, where brands and social causes put up real cash prizes to deploy viral media movements.
Lastly, Stunt Buxx has developed an innovative endorse feature, which allows brands to attach themselves to viral media movements in real time as they happen, paying the creator of the movement for their intellectual property. This way brands don't need to predict trends, they rather watch them as they happen, and go all-in at the right time, backing the right pony.
For brands, it's an open innovation platform where you can create viral ad campaigns and get real people to respond with their video or photo submissions without having to run a lavish, expensive ad campaign.
"Stunt Buxx plans on being the ESPN of viral media contest sites," says Bennett.
And it looks like they are on their way. After a quick surf through the site, it looks like they have a small but loyal following, and it seems to be growing.
They are currently featuring a Dragon's Den Challenge where the site asks members to Paintball The Dragon. They have a listed cash prize of $2,500 for the most creative submission. Click here for contest details. https://www.stuntbuxx.com/challenges/104
Looks like someone with a little creativity, and a recording device is going to make some bank.
Stunt Buxx has some stiff crowdsourcing competitors, companies like Pop Tent or MoFilm, but it seems like the Stunt Buxx niche is reaching out to everyday people, not just aspiring filmmakers and videographers.
Undoubtedly, the mobile experience is the way to go, and if a business can create a brand that inspires creativity with every person on the planet who owns a mobile phone that can record video, then Stunt Buxx just might be onto something.