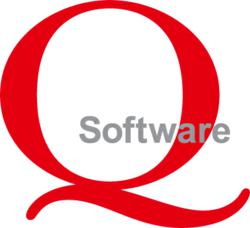 Security Manager Express satisfies the needs of those customers who require a highly automated, relatively low cost tool that enables them to implement reliable security very rapidly.
Denver, Co (PRWEB UK) 29 March 2013
Q Software Global, an Oracle Gold Partner and provider of security management and compliance solutions for JD Edwards users, will showcase Security Manager Express, the latest addition to its QSoftware for JD Edwards EnterpriseOne product family, at Collaborate 13 at the Colorado Convention Centre in Denver from April 7-11.
Security Manager Express is designed to help JD Edwards EnterpriseOne 9.x users who have an urgent need to lock down their systems quickly and cost-effectively, without incurring the overheads of designing a sophisticated security model.
"We recognize that the security needs and priorities of different types of businesses are very diverse, depending on many factors, such as company size and organizational structure," says Mike Ward, Vice President of Q Software. "Security Manager Express satisfies the needs of those customers who require a highly automated, relatively low cost tool that enables them to implement reliable security very rapidly."
Security Manager Express also enables customers to perform proactive Segregation of Duties (SoD) and Multiple Role conflict checks before they deploy the live security, safeguarding against the danger of unwittingly creating security loopholes that could leave them vulnerable to fraud.
Live demonstrations of the new product will be available at Booth # 642 at Collaborate 13.
More information about Security Manager Express Security Manager Express
About the QSoftware for JD Edwards EnterpriseOne Product Family
Security Manager Express is the latest addition to the product family, which also includes Security Manager Pro, designed to cut security implementation and management costs for larger, more complex organizations; Audit Manager, a reporting tool that expedites the process of collating evidence for auditors and allows users to investigate vulnerabilities such as Segregation of Duties violations; and Insight Reporting for QSoftware, a powerful, flexible compliance reporting tool.
About Q Software
Oracle Gold Partner Q Software's solutions help JD Edwards and Oracle E-Business Suite customers to protect their businesses from fraud whilst significantly reducing the cost, effort and complexity of managing risk and demonstrating regulatory compliance. Founded in the UK in 1996, the company now has over 280 customers in 58 countries, serviced by offices in the United States, the United Kingdom and Australia and a global network of sales and service partners. Q Software works closely with auditors, consultants and customers from a wide range of industries, gaining in-depth knowledge of diverse security and compliance needs and applying that expertise to continually improve its products and services. For more information call +44 (0) 1372 700852 or visit http://www.qsoftware.com
About COLLABORATE 13
The Independent Oracle Users Group (IOUG), the Oracle Applications Users Group (OAUG) and Quest International Users Group (Quest) present COLLABORATE 13: Technology and Applications Forum for the Oracle Community. As an educational conference, COLLABORATE 13 helps users of the full family of Oracle business applications and database software gain greater value from their Oracle investments. Created by and for customers, COLLABORATE 13 offers an expert blend of customer-to-customer interaction and insights from technology visionaries and Oracle strategists. Expand your network of contacts by interacting with Oracle customers, solutions providers, consultants, developers and representatives from Oracle Corporation at COLLABORATE 13.
Trademarks
Oracle is a registered trademark of Oracle Corporation and/or its affiliates. Other names may be trademarks of their respective owners.