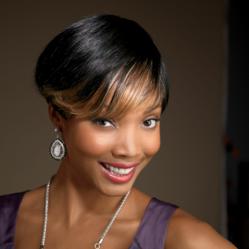 West Bridgewater, MA (PRWEB) March 31, 2013
Specialty Commerce Corp., one of the nation's leading multi-channel direct marketers, is proud to unveil an exciting new wig collection.
The Sensual Collection features gorgeous 100% Remi human hair – nature's strongest, most beautiful hair – as well as easy-care synthetic styles… all at prices that make sense for your budget.
Two of Specialty Commerce Corp's. websites – EspeciallyYours.com and wig.com – began selling this popular line of wigs earlier this month and it's become their newest must-have brand.
About Specialty Commerce Corp.
Specialty Commerce Corp. is one of the nation's leading multi-channel direct marketers. With a modern, efficient and finely tuned infrastructure we serve the women's hair fashion, medical hair loss and apparel markets, as well as providing continuing education for professionals. From operations in the U.S. and the United Kingdom, our catalogs, websites and retail stores serve a multinational cross section of customers around the world.
About Especially Yours®
Especially Yours offers a wide assortment of fashionable, versatile wig and hairpiece styles and apparel for the fashion-conscious black woman. From special occasion to everyday wear, Especially Yours has choices for everyone – easy synthetic styles, human hair designs and weaves, as well as suits, dresses, choir robes, hats and more!
About Wig.com
Wig.com provides the ultimate resource for wigs and quality hairpieces. The collection of beautiful styles offers a variety of wig sizes, styles and colors to help you easily find what you're looking for. Wig.com is also devoted to the needs of women experiencing medical hair loss and is committed to easing them through this transitional time with a world of beautiful, comfortable wig options. At wig.com, finding a wig and wig care products doesn't have to be a complicated procedure.
About Sensual Collection
Sensual, headquartered in New Jersey, USA, is one of the top distributors in the Human Hair Market of the United States with supplying a wide range of hair collections; Human Hair Extensions, Clip on Hair Extensions, Half Wigs, Lace Front Wigs, Draw-String Ponytails made of either 100% Human hair (Indian, Russian, European, Chinese) or Synthetic Hair.