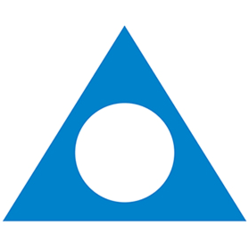 Parents comprise a growing segment of membership in Al-Anon Family Groups.
Virginia Beach, VA (PRWEB) March 29, 2013
Spring break has caught parents' attention this year. Parents of college or high school students share a common concern—their children's experimental or excessive drinking. While young people focus on having a good time, parents hope the celebrations don't get out of hand. Parents who feel relieved when their children safely return to school might continue to have some concerns about the drinking, even after spring break ends.
"Parents comprise a growing segment of membership in Al-Anon Family Groups," Pamela Walters said. Walters is Information Analyst for Al-Anon's World Service Office in Virginia Beach, Virginia. "According to results of Al-Anon's 2012 Membership Survey," Walters said, "28 percent of members have been concerned about their sons' drinking, and 16 percent have been worried about their daughters' drinking. Both figures are higher than in the previous membership survey in 2009."
An anonymous Al-Anon member said, "My wife and I argued about curfew times for our daughter during the school week and on weekends. But during spring break, our daughter experienced new levels of temptation and independence. Al-Anon has given us a safe place where we can be honest about our fears."
"Parents naturally feel concerned about their children's welfare," Walters said. "Throughout the U.S. and Canada, local Al-Anon Family Groups give parents a chance to learn from other parents' experiences. Members who have been attending Al-Anon meetings gladly share their experience, strength, and hope with parents who might be going through this kind of activity for the first time," Walters said.
Al-Anon Family Groups are for families and friends who have been affected by the problem drinking of someone close to them. Nearly 16,000 local groups meet every week throughout the U.S., Canada, Bermuda, and Puerto Rico. Al-Anon Family Groups meet in more than 130 countries, and Al-Anon literature is available in more than 40 languages. Al-Anon Family Groups have been offering strength and support to families and friends of problem drinkers since 1951. Al-Anon Family Group Headquarters, Inc. acts as the clearinghouse worldwide for inquiries from those who need help or want information about Al-Anon Family Groups and Alateen, its program for teenage members.
For more information about Al-Anon Family Groups, go to http://www.al-anon.alateen.org, or read a copy of "Al-Anon Faces Alcoholism 2013." Find a local meeting by calling toll-free: 1-888-4AL-ANON, Monday - Friday, 8:00 a.m. to 6:00 p.m. ET.