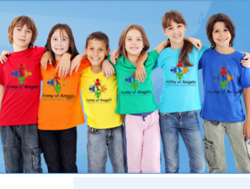 We just need more people to be more aware of the dangers facing our nation's kids.
Austin, TX (PRWEB) March 28, 2013
The event runs across the United States from Rancho Cordova, California to Washington D.C. and back. Organizers hope the ride will help raise awareness for missing, killed, or exploited children. Participants in the Kross Kountry 4 Kids ride will include Army of Angels supporters in addition to parents of lost or abused children. Financial support for the event is being offered by Life Connect Advantage and the Alarm Alliance of Sacramento. Protect America will be providing a GPS tracking unit for the lead chase car that will allow supporters to follow the ride's progress across country.
"Events like the Kross Kountry 4 Kids ride are incredibly important for raising awareness," said Kristen Hobaica, a spokeswoman for Protect America. "More than 2,300 children go missing every day but people need to realize we can actually do something to reduce this number. We just need more people to be more aware of the dangers facing our nation's kids."
The ride starts on March 30th to commemorate the start of National Child Abuse Prevention Month. Army of Angels supporters will gather in Sacramento for an opening ceremony and dinner that will feature guest speakers, including Roger Chiang, a producer for America's Most Wanted. In addition to following the GPS tracker provided by Protect America, updates on the ride's progress will be available on the Army of Angels Facebook page.
To learn more about the Army of Angels or the Kross Kountry 4 Kids ride, visit http://www.armyofangels.biz. Go to https://www.facebook.com/TrackTheTeam to see daily updates from the ride.
Call 1-800-951-5190 to speak with a Protect America home security expert about a wireless alarm system.
Visit http://www.ProtectAmerica.com for more information.
About Protect America, Inc.
Based in Austin, Texas, Protect America is the nation's leading wireless home security company. The company employs more than 300 people and has secured 400,000 American homes since its founding in 1992. Protect America is part of the Rockbridge Growth Equity family of companies that includes the Cleveland Cavaliers and Quicken Loans.