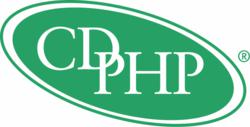 Albany, NY (PRWEB) March 29, 2013
Studies have shown that as much as 30 percent of all health care procedures and treatments delivered in the United States are duplicative or unnecessary, and may not improve health. That's why the American Board of Internal Medicine (ABIM) Foundation has developed the Choosing Wisely® initiative, a program designed to help patients and physicians engage in conversations about the overuse of tests and procedures, and promote the effective use of health care resources.
On April 2, Daniel Wolfson, executive vice president and chief operating officer of the ABIM Foundation, will speak to local doctors about the Choosing Wisely initiative, a campaign that resulted in the creation of "Five Things Physicians and Patients Should Question" by medical specialty societies about frequently ordered tests and treatments.
The presentation is being presented by CDPHP® and Albany Medical Center, and will be followed by a panel discussion and audience participation.
Who: Daniel Wolfson, executive vice president and chief operating officer, ABIM Foundation
What: Choosing Wisely presentation
When: Tuesday, April 2 at 7 p.m.
Where: The Desmond Hotel
660 Albany Shaker Road
Albany, NY
About CDPHP®
Established in 1984, CDPHP is a physician-founded, member-focused and community-based not-for-profit health plan that offers high-quality affordable health insurance plans to members in 24 counties throughout New York. CDPHP is also on Facebook, Twitter, LinkedIn and Pinterest.
###