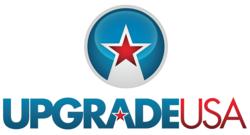 UpgradeUSA is putting entrepreneurs in a better position to succeed.
Austin, TX (PRWEB) March 29, 2013
UpgradeUSA, a leading online company focused on helping people build credit through laptop payment plans, today introduced a program to make it easier for small businesses to lower costs associated with hiring interns and other temporary office staff.
Internships have become a common way for students to gain experience in a professional setting. However, the hidden costs of hiring temporary staff – providing them a corporate resource such as an office computer, for example – are often overlooked.
UpgradeUSA's program offers small business owners the ability to lease computers on a short-term basis, while helping the business owner build a history of good credit in the process.
"I can personally speak to the credit challenges and inflexible terms associated with starting a business, and I'm pleased that we can deliver small business owners some tangible benefits from our lease program to help them grow their businesses with flexibility," said Jon Weisblatt, Founder & CEO, UpgradeUSA. "UpgradeUSA is putting entrepreneurs in a better position to succeed."
Whether providing a temp worker with a computer for a few months, an intern with a laptop for an academic year, or even upgrading the technology used by existing staff, extra capital expenses can result in lost opportunity when these devices are not needed after completion of the project. Additional costs are incurred when considering interest rates on credit cards or lines of credit draws needed for the equipment. Plus, the burden of selling unused property can be time-consuming for a small business.
The UpgradeUSA program offers some valuable benefits for small business owners looking to engage interns and temp workers:

Fixed monthly payments – payment amounts stay consistent each month, to help business owners better plan and manage cash flow. All prices found at UpgradeUSA.com are the prices customers pay (plus tax and optional loss-damage waiver.)
Flexible cancelation policy – depending on the state of residence, customers agree to a short minimum lease term, after which customers may cancel the lease and send the laptop back, while still retaining the good credit history for the months their accounts were active and current.
Build personal credit history – the UpgradeUSA program offers small business owners the chance to build a payment history with all three major US credit bureaus for up to 17 months. A positive credit history of the business owner is typically a critical factor to secure financing for a small business.
High-quality technology – UpgradeUSA only carries name-brand products, and we have a selection of high-performance computers designed especially for small businesses.
Consumers, including small business owners, loan officers, students and others who visit UpgradeUSA.com will find a variety of new and factory-refurbished computers made by the world's leading technology companies, and many models come with Windows 8, the newest operating system from Microsoft.
Everyone Can Use Better Credit
A number of good people in the United States are starting to build a positive credit history thanks to the UpgradeUSA laptop payment program. A variety of people -- including entrepreneurs, legal US immigrants, students, individuals with a bankruptcy in their history, and many others -- are taking this important step. The UpgradeUSA program is online-only to preserve customer privacy and discretion.
UpgradeUSA's Prices and Products
UpgradeUSA's laptop payment plans are available online only, at a variety of prices designed to fit a range of budgets. Unlike other companies, monthly prices at UpgradeUSA do not change based on a customer's credit score. This makes for a more affordable, quality alternative to traditional rent-to-own, financing, and layaway.
How People Can Apply
To participate in the program, people should visit UpgradeUSA.com where they can click on the "Apply Now" button and complete a short, 2-minute application on a secure site. Email responses are sent within one business day. UpgradeUSA ships the laptop after the first customer payment. Customers can make and schedule all payments securely online via debit or credit cards.
Availability by State
UpgradeUSA's online-only laptop payment plan services are available for qualified customers in the following states: Arizona, California, Colorado, Delaware, Florida, Illinois, Kansas, Kentucky, Louisiana, Massachusetts, Michigan, Mississippi, Missouri, Montana, Nevada, New Mexico, New York, North Dakota, Oklahoma, Oregon, South Dakota, Texas, Utah, Vermont, Virginia, Washington, and Wyoming.
About UpgradeUSA
UpgradeUSA® addresses the needs of millions of U.S. consumers who want access to quality products but need an affordable payment plan that will help them build credit. The online-only company currently offers new and refurbished mobile computers, with each monthly customer payment reported to all three major U.S. credit bureaus. The UpgradeUSA program is available in a growing number of states. UpgradeUSA is privately held and is headquartered in Austin, Texas. UpgradeUSA and the UpgradeUSA logo are registered trademarks of UpgradeUSA.