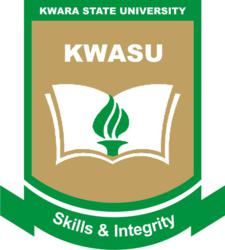 " We would develop global citizenship with community development orientation, acquisition of skills for wealth, create employment and advance sophisticated scholarship and traditional , innovative academic discipline"

Prof. AbdulRasheed Na'allah
Ilorin, Kwara State Nigeria (PRWEB) March 30, 2013
From its inception, the Kwara State University is committed to the growth of human knowledge through education, research and community engagement. This fundamental aim has led to the creation of a community of scholars representing a rich spectrum of experience, achievement and perspectives.
Integral to this community of scholars are the graduate students who will live out the core values of the University's learning, teaching, researching and testing ideas in a culture of rigorous and scholarly conversation.
The KWASU graduate programs will distinguish delivery and scholarly practice and help shape graduate training around the world. The various graduate divisions will attract many of the brightest and most original minds in the world. The students will enjoy unparalleled access to a world-renowned faculty and collaborate in every facet of academic life.
Starting from 2013/2014 academic session, the Kwara state University through its recently inaugurated Post Graduate Council will start the much awaited world class Post Graduate Program in Nigeria.The program includes both Masters and Ph.d programs fully embedded with 2-3 semesters of coursework, theses, dissertations and research work. Scholars are expected to complete their program within 3-5yrs depending on discipline and research area of focus. The program include courses in Social Sciences, Education, Humanities, Pure and applied sciences, Medicine, Engineering and Entrepreneurship. The program is highly integrated with enhanced learning tools, fortified with Innovative Technologies, world class standards, and delivery of exceptional knowledge.