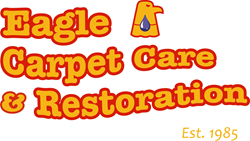 Squawk Talk is an open forum for business professionals from all industries...
Atlanta, GA (PRWEB) March 29, 2013
On Wednesday, April 3, 2013, BusinessRadioX® welcomes to the studio the latest addition to its radio family, Squawk Talk, hosted by Kate Schermerhorn, from the Gwinnett Business Radio studio.
Broadcasting from the Eagle's Nest in the Heart of Atlanta, Squawk Talk is an open forum for business professionals from all industries to discuss matters close to their heart. Listen in Wednesdays at 1PM EST for Host Kate Schermerhorn to bring you some of the most engaging conversations with leaders in the real estate industry, insurance services, home services, medical services, childhood education, and even retail industry. Learn how these professionals are growing and improving the community through their work and their service.
Schermerhorn grew up in Stone Mountain, Georgia. She graduated from Georgia Southern University with a BBA in Management Information Systems. After spending 6 years in the IT industry in the Washington DC area, a career change was in order and Schermerhorn moved into sales and marketing. In 2002, she finally started her own manufacturer's representative firm, where she represented as many as 10 different wholesale companies to retailers across the Southeast. In 2011 Schermerhorn went to work for Eagle Carpet Care & Restoration, sponsor of Squawk Talk, as the Business Development Manager.
Join us for this inaugural episode at 1:00pm Eastern on Wednesday, April 3, at Squawk Talk.
About Gwinnett Business Radio:
http://gwinnettbusinessradio.businessradiox.com/
Gwinnett Business Radio is a weekly show which broadcasts from the Business RadioX® studio in Gwinnett and is produced and hosted by veteran broadcaster and Mike Sammond. Mike works as a television reporter for the Olympic News Channel, recently covering the 2012 Summer Olympics in London and the 2010 Winter Olympics in Vancouver and also serves as a weekend talk show host on Sports Radio 92.9 The Game in Atlanta. Each week, Gwinnett Business Radio features Gwinnett County's top businessmen and businesswomen focusing on what makes them the best at what they do.
About BusinessRadioX®:
BusinessRadioX® provides a turnkey solution for business owners who want to leverage the power of internet radio to meet their best prospects, establish credibility for their organization and heighten the placement of their brand in search engines rankings. With a professional venue and a proven formula, BusinessRadioX® helps hosts podcast their shows and create a regular stream of dynamic content to share with their prospects and feed the search engines every week. Programs are recorded and streamed live to the internet from our studios in the greater Atlanta area. For more information or to hear a live show, visit: http://www.businessradiox.com.