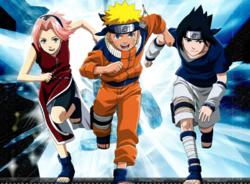 Los Angeles, Ca (PRWEB) March 30, 2013
Spring marks the return of Comic Book, Anime and gaming conventions all across the US. Comic Con, Anime Expo, and WonderCon are highly anticipated and drive large pop-culture crowds in to discuss blockbuster movies, hit tv shows, comic books and anime. These events welcome the cosplay enthusiast, and allow visitors to dress up as their favorite character and live them for the day. Comic-Con generally has some restrictions, and cosplay outfits must not include weapons, projectiles or swords which are often the highlight of an enthusiast's outfit.
The big question is what will be popular this year at the biggest conventions. As always, we expect Marvel cosplays to be very popular with Avenger's and X-Men portrayals to be represented in every shape and form. As the anticipation for the upcoming Man of Steel blockbuster grows, it would be a safe bet to expect a good showing of superman cosplays. Especially in his new suit! Next in line of trendy cosplays would have to be Assassin's Creed. The layered armor & high level of detail in a good Ezio cosplay makes it exceptionally popular and perfect to don to a big event. League of Legends cosplay outfits will be huge this year, we can guarantee it. League costumes are however hard to come by and people looking for them usually need to seek some sort of costume shop that has custom options.
The remaining buzz will be from a large assortment of Anime, Manga and pop-culture games. For gaming cosplays, Final Fantasy is always a big hit and you can count on arcade games like Street Fighter, Mortal Combat, and Zelda to make a come back this year. These are fairly simple costumes, they are easy to find and are widely accepted among the gaming community as "classics", making them overdue for a big comeback in the cosplay scene.
There are literally thousands of popular anime characters, making it hard to know what will be big at this year's conventions. Bleach and Naruto will likely be on display in force this year due to the diverse characters and ever growing popularity. Cosplays for characters from Fairy Tail, Rozen, Trigun, Kingdom Hearts, FullMetal Alchemist, Air Gear, Gurren Lagann, and Sword Art Online are growing in popularity so expect to see quite a few of these.
If you need a cosplay quick for one of the upcoming conventions, be sure to check out MoonCostumes.com or stop by their shop in Los Angeles, CA. Moon has a new collection of ready to wear gaming cosplay outfits for Final Fantasy, League of Legends, Assassin's Creed, Street Fighter, Mortal Kombat, BlazBlue, and Persona 4. They also have an all new anime cosplay collection for FullMetal Alchemist, Naruto, Bleach, Sword Art Online, Trigun, Fruits Basket, Chobits, Death Note, Gurren Lagann, and Fairy Tail Dragon Slayers. They also have a top notch custom costume department which can whip up just about anything, provided you don't mind waiting a few weeks for the finished product. You can see all of their new Cosplay Outfits here.
Moon Costumes will be covering the Southern California leg of this year's Gaming, Anime, and Comic conventions. Be sure to check them out online or at their shop in Los Angeles, CA. If you can't make the Big Conventions in the SoCal area, you can view the entire US Cosplay Convention Guide here or check out Moon's Costume Blog for updates and reviews as this year's festivities unfold.
Southern California Comic & Anime Con's :
WonderCon - Anaheim Convention Center : March 29th - 31st
Anime Expo – Los Angeles Convention Center : July 4th -7th
Comic-Con – San Diego Convention Center : July 18th - 21st
MoonCostumes.com
10867 W. Pico Blvd.
Los Angeles, CA 90064
401-COSTUME / 401-267-8863