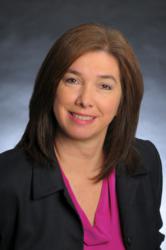 San Antonio, TX (PRWEB) March 29, 2013
Generations Federal Credit Union has announced that Geraldine Breeding will assume the role of Chief Financial Officer of the 73-year-old financial institution. Breeding will replace Steve Schipull who was promoted to CEO in late-2012. Breeding has been with Generations since 1994, most recently holding the position of Vice President of Finance.
"Geraldine has been a strong advocate for Generations and for our members for nearly 20 years. Her dedication and professionalism have led Generations to growth and prosperity, and I know she will continue those successes in her new role as Chief Financial Officer," said Steve Schipull, chief executive officer of Generations Federal Credit Union.
As CFO, Breeding will be responsible for establishing institutional financial goals and objectives, enhancing efficiencies, as well as providing guidance and support to the Board of Directors and to the President/CEO on the Credit Union's financial position and strategic goals and objectives. Working directly with the CEO, she will also oversee enterprise-level discussion and decisions involving business vision and strategy, standardization of best practices, and overall profitability for the Credit Union.
A native of Texas, Breeding received her B.B.A. (Summa Cum Laude) from Southwest Texas State University and is a member of the CUNA CFO Council. She served as a volunteer for the Blanco Little League for more than 18 years, and for Pop Warner Football for more than 10. Breeding currently devotes her time to the extracurricular activities of her children and grandchild.