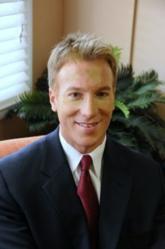 We are honored to have been selected by Dave Ramsey as an Endorsed Local Provider for the City of New York
Winter Park, FL (PRWEB) March 29, 2013
Edwards Financial Services, a firm dedicated to establishing genuine relationships with its clients, has announced its official designation by Dave Ramsey organization as an Endorsed Local Provider (ELP) for the City of New York. The New York City market is considered to be highly coveted. It is considered to be the most prestigious ELP market because of the closeness to corporate headquarters, global financial institutions, and investment banking.
"We are honored to have been selected by Dave Ramsey as an Endorsed Local Provider for the City of New York," said Edwards Financial Services managing partner Jason Edwards.
A boutique Winter Park financial planner, Edwards Financial Services is honored to be selected to service the New York market. It is a testament to the firm's knowledge in finance, insurance, investment, and more important subjects in the market. The recognition also makes note of the company's utilization of AAA-rated investment products across the board, for helping any customer find the right financial planning solution and receive personalized service.
Businesses attain ELP endorsement through a series of interviews and due diligence performed by Dave Ramsey and a team of professionals who work for him. The key is that end providers such as Edwards Financial Services offer reliable financial counsel on a consistent basis and with the most knowledge of the market.
Dave Ramsey's ELP program is also noted for the surveys and follow-ups with individuals who go to the site for help. The data accrued through this process are used to rank all of the ELPs designated by Ramsey. Reliable tracking is used to ensure that referrals get the highest level of customer care even after being designated. The goal of Edwards Financial Services is to be the most reputable available, so its goals are in line with what Dave Ramsey's program requires.
More information about Dave Ramsey and his ELP program can be found on their website at http://www.daveramsey.com.