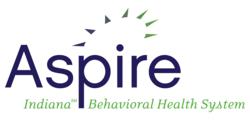 Noblesville, IN (PRWEB) March 30, 2013
Aspire Indiana, Inc. has received $7,500 from the Indiana Division of Mental Health & Addiction to fund gambling prevention and awareness activities.
Most of the funding for problem gambling has been directed at treatment rather than prevention. Problem gamblers are reluctant to seek services for their gambling problems, and only come for treatment when other, more obvious mental health or addiction concerns are making their lives unmanageable. It is imperative that treatment providers and the general public gain awareness about problem gambling as an addiction that can be treated before the consequences of addiction lead to more devastating results to individuals and families.
With this funding, Aspire Indiana will implement new methods to educate staff members who work with clients who may have a gambling problem, and create awareness about problem gambling for the general public. Activities will include extensive training to Aspire staff to become experts in answering questions about gambling, increasing the social media efforts through Facebook for public awareness of problem gambling, and creating public awareness videos of signs and symptoms of problem gambling. Aspire will also partner with local racing and casino organizations.
Aspire's expert on problem gambling, Susie Maier, Outpatient Director in Anderson, serves as the lead clinician for this project.
For more information on Aspire Indiana, visit: http://www.AspireIndiana.org or facebook.com/AspireIndianaProblemGambling.