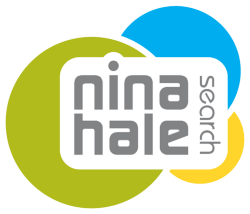 Minneapolis, MN (PRWEB) March 28, 2013
Nina Hale, Inc., a digital marketing agency, offers their clients exceptional value and believes that begins with retaining top talent and keeping in-house expertise happy. The Minneapolis/St. Paul Business Journal has named Nina Hale, Inc. one of the "Best Places to Work" in 2011 and 2012.
Mike Grinberg, was promoted to Associate Media Director for Search Engine Marketing. Mike has been displaying his expertise in search marketing with Nina Hale, Inc. since 2009. With a vast knowledge in SEO and PPC, Mike is highly proficient in website/landing page design, development, and testing. Tami McBrady, was promoted to Associate Media Director. Tami's work includes SEO, PPC and strategic planning. She continues to delve into analytics, resolve technical issues, generate leads and drive results for some of Nina Hale, Inc.'s largest clients. Leslie Gibson's tremendous dedication and significant content marketing contributions landed her a promotion as Associate Director of Content Marketing. Leslie has developed, managed and executed online marketing programs since 1999 for clients in a wide range of industries. Angela Needham was promoted to Senior Search Specialist. Angela started at Nina Hale, Inc. as a search intern and has shown significant advancement over the past year.
Nina Hale, Inc. is a search engine optimization / search engine marketing and social media agency with an analytical, measured process that grows brand and revenue through online channels. We create digital marketing strategies with execution of SEO, pay-per-click, social media, and content marketing. Nina Hale, Inc. was established in 2005 and is a nationally certified woman-owned business (WBE).