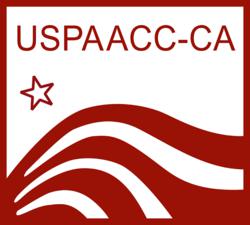 We are the Future: Immigrants. Citizens. Innovators
Washington, DC (PRWEB) March 29, 2013
AT&T, Hyatt Hotels & Resorts, PepsiCo and Wells Fargo are the Corporate Co-Chairs of CelebrAsian Business Opportunity Conference 2013, the annual flagship event of the US Pan Asian American Chamber of Commerce Education Foundation (USPAACC). It will be held on June 3-5 at the Hyatt Regency Orange County in Garden Grove, California. This year's theme is "We are the Future: Immigrants. Citizens. Innovators." Alorica is the Asian American Business Co-Chair.
CelebrAsian is the only annual national Pan Asian American business conference in the United States that provides Asian American-owned businesses wide access to contract opportunities, growth industries, strategic solutions and best practices to thrive in the global marketplace.
The specially-designed sessions include: Industry Focus Groups (Construction, Food Service, IT, Manufacturing, Telecommunications); Under 40 Millionaire Entrepreneurs – Success Stories; Procurement Officers Forum; Welcome Reception and Asian American Directors' Awards; Supplier Diversity Managers Caucus; Government Town Hall Meeting: Contracting Opportunities & Vehicles; Business Express Program Luncheon – A Woman's Perspective: Being Successful in Business & Beyond; The Secrets of GUANXI* – Do's & Don'ts; USPAACC Supplier Success Stories Here & Abroad; Excellence Awards Gala and Presentation of the Fast 50 Asian American Businesses; Guanxi* Supplier Opportunity Fair; One-on-One Prescheduled Business Matchmaking Meetings; Business Leaders & Scholarship Awards Luncheon; and more (*Guanxi is a business term meaning "connections" or "relationship").
Every year, CelebrAsian connects hundreds of top-caliber Asian American suppliers and business owners with buyers from Fortune 1000 Corporations, the Federal, State and Local government, and the small and minority business community, through informative summits, workshops, networking events, and it signature pre-scheduled one-on-one business matchmaking meetings. This year, USPAACC lists over 50 different types of commodities needed to be purchased across industries.
Early bird registration rates until April 12, 2013.
For more information or sponsorship opportunities, visit http://www.uspaacc.com or http://www.celebrasianconference.com or call USPAACC at (202) 296.5221
# # #
About USPAACC: Founded in 1984 as a non-profit and non-partisan organization, USPAACC is the single unified voice for equal opportunity for Asian American businesses. We promote and propel economic growth by opening doors to business, educational and professional opportunities for Asian Americans and their business partners in corporate America, government at the federal, state and local levels, and the small and minority business community. For 28 years, USPAACC has served and will continue to serve as the gateway to large corporate and government contracts, top-caliber Asian American and small and minority suppliers, key information about Asian Americans and business opportunities in the dynamic Asia-Pacific market.