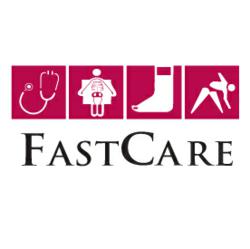 MIAMI, FL (PRWEB) March 29, 2013
Fastcare, a network of emergency medical clinics that has been serving the local communities since 2004, is now offering flu vaccines as a preventive medicine at both of their locations - Aventura and Miami Beach. Fastcare are welcoming walk ins, as well as giving the option to make a quick appointment through their website.
The flu is a contagious respiratory disease caused by an influenza virus. Thousands of people in the U.S. die each year from the flu or its complications. Just like every year, physicians recommend that people get flu shots to bolster their immune system and prevent getting the flu, but the flu that has started to rage in Florida, is set to be one of the worst in years. According to Fastcare's Miami Beach clinic doctors, there is a high rate of flu and influenza like illness such as "ILI" and those should not be downplayed. Although it is not likely to be a pandemic like the lethal swine-flu that struck in 2009-2010, people should give importance to prevention messages for hygiene and vaccination, wash hands, stay home if sick and get the flu shot.
Benefits - Most people are protected from the flu about 2 weeks after receiving the vaccine. It is recommended that everyone 6 months and older should receive the flu vaccine. Some people are more likely to get the flu or to have a severe infection if they catch it. People at risk for more serious flu infections should always get a flu vaccine every year.
Risks and side effects - Most people have no side effects from the flu shot. Soreness at the injection site or minor aches and low grade fever may be present for several days. As is the case with any drug or vaccine, there is a rare possibility of allergic reaction. The regular seasonal flu shot has been shown to be safe for pregnant women and their babies. Normal side effects of the nasal spray flu vaccine include fever, headache, runny nose, vomiting, and some wheezing. Although these symptoms sound like symptoms of the flu, the side effects do not become a severe or life-threatening flu infection.
About Fastcare – Fastcare is a step down from the traditional emergency room with minimal waiting time. They treat all non-life threatening illnesses and injuries, accept most private insurances and are contracted with all Workers' Compensation Insurance companies. Due to their direct contracting with most insurance companies, a visit to FastCare will be at lower coat in the form of lower copays and lower charges vs. the emergency room. Fastacre's main priority is to provide quality medical care in a timely manner for their patients.
As a network of emergency walk in clinics, FastCare Aventura and provides flu shots on a seasonal basis and offers preoperative physicals and clearances when patients are required to have one done prior to a surgical procedure.
For more detailed information on the treatment of a specific type of illness, please contact FastCare at: 786-923-4000, email them at: info(at)myfastcare(dot)com or visit their website http://www.myfastcare.com/