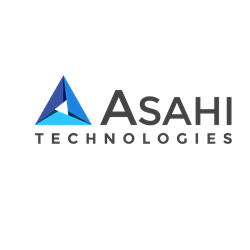 We adopt a speedy, iterative approach to building simple yet elegant apps that enables businesses to create a dominating presence in the Android market.
New York (PRWEB) March 29, 2013
Android is the most dominant mobile application development platforms available today. It has transformed the smart phone industry and is now developed by several major corporations in the world, including Motorola, Samsung, Google, LG, and others. According to a recent research, smartphone owners are expected to download about 56 billion applications this year. Out of them, nearly 32.5 billion, or 58% of them, will go to Android smartphones. This penchant for mobile apps has triggered the demand for customized Android apps to capture the ever expanding and on-the-go mobile audience. As a result, savvy entrepreneurs and marketers are finding it indispensable to penetrate the immensely popular Android Apps market with their own mobile apps. And to help online retailers build powerful Android apps with stunningly beautiful interfaces, the NY based firm has launched cost effective Android Application Development services for SMBs in New York.
Businesses who have a mobile marketing strategy and who possess their own Android apps are cutting costs, generating more sales, improving productivity, building customer relationships and ultimately improving their revenues. These businesses are capitalizing on the fact that more people are buying smartphones and mobile devices every day. As one of the most widely used mobile operating systems in the world, Android now virtually runs in one out of every two smartphones and tablet computers in New York. The number of android mobile phone users is steadily increasing each day as businesses are looking to implement its use and take advantage of its applications.
At Asahi technologies, the Android development team creates customized android apps for businesses with diverse requirements that either exceed or meet their expectations. The NY-based firm develops extensive variety of apps ranging from simple games to more complex applications that can serve an entire enterprise. "We adopt a speedy, iterative approach to building simple yet elegant apps that enables businesses to create a dominating presence in the Android market," stated Mr. Vinod Subbaiah, the CEO and founder of Asahi Technologies.
The services offered by the company include

Android web based applications
Custom Android application
Android games development
Security and multimedia mobile solutions
Communication mobile application development
Third party libraries building
Bluetooth, GPS, and Wi-Fi support
Mobile business software creation
To help businesses know more about Android application development services, Asahi Technologies provide a free online consultation to clients letting them understand their options. The firm offers Android app development using Sencha Touch and PhoneGap .
About Asahi Technologies
Asahi Technologies is a New York based web design and development firm that provides software consulting and Web solutions to small and medium level businesses all across North America. Asahi Technologies specializes in responsive design, cloud computing, online marketing, mobile application development and open source technologies. Under the leadership of Mr. Vinod Subbaiah, who himself started his career as a software programmer, Asahi Technologies' team comprises of experienced software professionals having extensive knowledge of technology with B2C and B2B operations. The firm's headquarters is located in New York City, NY.