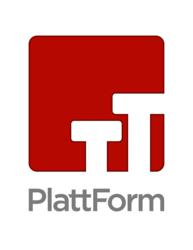 It's an honor to be recognized a second consecutive year for this dedication to our clients and their students
Lenexa, Kan. (PRWEB) March 29, 2013
Honoring PlattForm's creative and digital marketing achievements, Kansas City Direct Marketing Association (KCDMA) has lauded the agency with six AMBIT awards for campaigns in four different categories. PlattForm, based in Lenexa, Kan., has been a leading provider of comprehensive marketing and enrollment-management services to colleges and universities since 1989.
PlattForm received the following awards:

Silver: Montreat College SEO Campaign 2012
Silver: Brown Mackie College "Vet Tech Story"
Bronze: Adler School Remarketing Summer '12
Bronze: Brown Mackie College "Slo Mo PN"
Bronze: Adler School PPC Campaign 2012
Bronze: Brown Mackie College "One Bachelor"
"No matter the project, our focus is always the prospective student – how we can lead them to the information they need to start taking the next step to enrollment," said Laura Jackson, Creative Director at PlattForm. "It's an honor to be recognized a second consecutive year for this dedication to our clients and their students."
Last year, PlattForm won five AMBIT awards, one silver and four bronze, in three different marketing categories.
For more information, please contact Melissa Cowan, Communications Specialist, at melissa.cowan(at)plattformad(dot)com or 913-254-6939.
About PlattForm
Since 1989, PlattForm (PlattFormAd.com) has set the standard of excellence in providing marketing services and enrollment solutions for colleges and universities, worldwide. The firm, headquartered in suburban Kansas City, boasts an internal staff of more than 550 industry experts. As thought leaders in post-secondary education, PlattForm has helped over 4,000 colleges and universities improve the lives of millions of individuals. Specialties include search engine marketing; interactive lead generation; online marketing; traditional media placement and creative services.