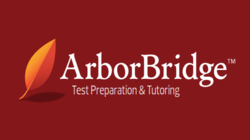 It's worthwhile for even the most nomadic TCK to embrace the SAT or ACT—just as 1.7 million other students do each year.
Silver Spring, Maryland (PRWEB) March 29, 2013
ArborBridge, the leader in live, online test preparation for students around the world, joined the FIGT conference for the second consecutive year. The FIGT organization promotes the positive value of the international experience, and empowers the family unit and those who serve it before, during and after international transitions.
The Families in Global Transition (FIGT) annual conference is largely attended by self-described "global nomads" and "adult third culture kids," who are often themselves the parents of current third culture kids (TCKs). These individuals, who number in the millions worldwide, have lived in multiple countries, often with multiple passports and citizenships, and do not call any single place home.
"The FIGT conference brings together a unique group of people that you will not find anywhere else," said ArborBridge Associate Director of Development, Lisa Helmers, who attended the 2012 conference. "The individuals you meet throughout this conference are genuinely interested in helping spread the word about helpful services, products, and resources for families in transition."
This year's attendees, who convened in Silver Spring, Maryland, represented seemingly every country in the world—and, at the same time, many of them represented zero countries. If you're always moving, ideas of "home," "nationality," and even "culture" get blurred. Some attendees had fled communism. Others had witnessed revolution. Some spoke five languages fluently.
In a session shared with Michael Pollock, the founder of Daraja Cross-Cultural Leadership School, ArborBridge's Josh Stephens, a longtime educator and former college counselor, presented on the challenges that TCKs face when they take the SAT exam.
In order to explain the relevance of the SAT to the diverse audience, Stephens began the session by stating, "Whether a student studies in a British curriculum in Shanghai, an International Baccalaureate curriculum in Jeddah, or an American curriculum in Rio de Janiero, the SAT will, at some point, enter into their lives like an unwelcome guest."
A theme that appeared throughout the presentation was that the uniformity of the SAT presents both its biggest challenge and biggest opportunity.
"The TCK who has lived in 10 countries and speaks five languages might know a tremendous amount about the world – and nothing of American idioms. The SAT will, therefore, reflect little of his potential," said Stephens. "Then again, for the TCK who has gone to an unknown school and has teachers who have never written an American college recommendation, a great SAT score be a powerful reassurance to college admissions committees."
Stephens went on to explain that all international and third culture students, with some time and effort, can master the curious aspect of American culture and, ultimately, make sure that their score helps them compete for spots at their favored colleges. "Once they're at college, they'll find that diversity reigns, and that their experiences will be a source of enlightenment and fascination for their fellow students," said Stephens.
For now, though, it's worthwhile for even the most nomadic TCK to embrace the SAT or ACT—just as 1.7 million other students do each year.
Stephens frequently gives presentations such as these at for schools and families during his travels overseas, offering guidance on standardized testing and presenting ArborBridge's unique approach to test preparation. For more information on preparing TCKs and international students for the SAT or ACT, please visit http://www.arborbridge.com or contact info(at)arborbridge(dot)com.
About ArborBridge
ArborBridge has helped hundreds of students from 18 different countries maximize their potential score on the SAT and ACT. Their students have seen SAT point increases exceeding 600 points and gained admission to top colleges like Stanford, Cal Tech, NYU, Columbia, Penn, and Georgetown.
ArborBridge tutoring is live, one-on-one, and delivered online by elite American tutors using ArborBridge's proprietary SAT/ACT curriculum, specifically designed for online tutoring. ArborBridge was founded in 2011 by Tim Urban and Andrew Finn, who previously founded Launch Education Group, a premier in-person tutoring firm with offices in Los Angeles and Manhattan.