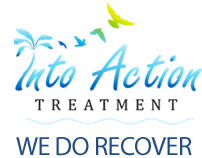 West Palm Beach, Florida (PRWEB) March 28, 2013
Into Action Treatment is starting up a new morning physical fitness program for their treatment center clients. It will take place every morning during the week at their Boynton Beach, Florida location and will be run by local certified fitness instructors. The fitness program will be a great way for their clients to get a start on the day and stay physically fit. Andrey Rossin is the founder of Into Action and he was the one who came up with the idea. "We want our clients to live healthy lives in recovery and starting this weekly fitness program is a great way to jump start them into a healthy lifelong recovery."
The fitness program will consist of different types of classes each day. Some of the classes that will be offered include pilates, yoga, kick boxing, Brazilian jiu jitsu, self defense classes, and morning jump start classes. The main goal of the physical fitness program at Into Action Treatment center is to help their clients get a good foundation for the rest of their lives in recovery. "Recovery is not only mental, emotional, and spiritual, but also physical, and we want our clients to improve in all areas of their lives while they are here at Into Action, that way they will have the tools necessary when they leave our rehab center," said Rossin when asked about the fitness program at his addiction center.
Into Action is a small 24 bed coed drug rehab located in South Florida. They focus on long term recovery from drug and alcohol addiction and have a minimum stay of 45 days, while most of their clients stay over 90 days. They are the only Hyanis format drug rehab center in the world, focusing on an extensive 12 step process and creating an individual spiritual connection for each client. For more information visit their website at http://www.intoactiontreatment.com or call 1-855-933-6732