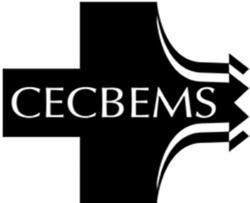 Quality and effective training has always been our top priority. Having our content available online and approved my CECBEMS assures us that we can meet our customers' comprehensive training goals
Poulsbo, WA (PRWEB) March 29, 2013
CECBEMS is the Continuing Education Coordinating Board for Emergency Medical Services, which is the national accrediting body for EMS continuing education courses and course providers. CECBEMS-approved courses are accepted by the National Registry of EMTs. With few exceptions, CECBEMS's stamp of approval is recognized in most states for licensure recertification of first responders, EMTs and paramedics.
ATS has demonstrated a commitment to excellence in EMS continuing education. All online, EMS interactive courses are CECBEMS approved for one CEH (continuing education hour). Its EMS course content is based on the National Emergency Medical Services Standards (NEMSES) published by the U.S Department of Transportation as well as standards and recommendations from the Occupational Safety and Health Administration (OSHA) and the Centers for Disease Control and Prevention (CDC). All ATS training programs are reviewed and updated as new standards are published. Action Training Systems' curriculum review and oversight is provided by a highly experienced group of physicians, educators and EMS providers to ensure quality and accuracy of the material.
"Quality and effective training has always been our top priority," said George Avila, CEO and founder of Action Training Systems. "Having that content available online and approved by CECBEMS assures us that we can meet our customers' comprehensive training goals. We know how important training is in the emergency response community, and we strive to make it affordable and accessible without sacrificing the quality we have always guaranteed."
About Action Training Systems
Action Training Systems has 25 years of experience in developing training programs for firefighters, industrial fire brigades and emergency medical responders. The company produces high-resolution media that immerse the adult learner in the demonstration of skills performed by professional responders. With a catalog of over 280 training titles, ATS provides programs on DVD as well as cloud-based and locally installed interactive computer-based training courses. Other training series by Action Training Systems include the Essentials of Fire Fighting, HAZMAT, Fire Service Rescue, First On Scene, Fire Officer I, Industrial Fire Brigades and much more. All online EMS courses have been approved by CECBEMS.
For more information, visit http://www.action-training.com.
Company Contact:
Elise Andreasen
Director of Marketing
800-755-1440
Elisea(at)action-training(dot)com