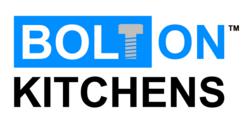 Naperville, IL (PRWEB) March 29, 2013
Kitchens To Go, a leading provider of mobile and modular kitchen solutions, announced a free webinar series designed to educate food service professionals on the benefits of using temporary kitchen solutions. This webinar series provides insight into planning, designing and deploying temporary and mobile kitchens for emergency and disaster response scenarios, as well as for renovations and expansions.
The next webinar is scheduled for April 3 and will address issues specific to the healthcare market, including available options, schedules and costs related to designing and deploying a temporary kitchen solution in a hospital or nursing home environment. Other webinars, which will run monthly through August, will address school temporary foodservice solutions, college and university temporary foodservice solutions, and correctional temporary foodservice solutions.
TEMPORARY KITCHEN SOLUTIONS WEBINAR SCHEDULE
Healthcare Solutions
Temporary Kitchens designed specifically for Hospitals and Healthcare Facilities
April 3, 2013 11 a.m. PST
Temporary Kitchens 101
Introduction to temporary foodservice solutions
May 30, 2013 11 a.m. PST
Mobile & Modular Foodservice Solutions 101
The expanding market of portable and flexible commercial foodservice options
May 31, 2013 11 a.m.PST
Healthcare Solutions
Temporary Kitchens designed specifically for Hospitals and Healthcare Facilities
June 13, 2013 11 a.m.PST
College & University
Interim Commercial Kitchen Solutions for College & University Campuses
July 18, 2013 11 a.m. PST
Correctional Solutions
Correctional Foodservice: What to do when that kitchen needs renovation.
August 21, 2013 11 a.m. PST
Each webinar features real-world examples of temporary and mobile kitchens being used, while covering important steps about design, costs and implementation. The full schedule can also be found on the Kitchens To Go website.
The company's award-winning Bolt-On Kitchen solution, recently recognized with a National Restaurant Association Kitchen Innovations™ (KI) Award, has been used in a variety of temporary environments, from renovations and expansions to disaster response. In fact, Kitchens To Go's Bolt-On Kitchens are frequently seen arriving alongside first-responders at disaster locations, such as Hurricane Sandy, Hurricane Katrina and Joplin, MO after 2011's EF5 tornado that hit the city.
In each instance, the commercial food service operations in these locations did not have the luxury of waiting the typical eight months' time that is usually required to gain permit approvals, design and then build a new kitchen on site. The Bolt-On Kitchen can be deployed in less than half this time, and in some instances can be up and running in under 30 days, providing a high quality commercial kitchen solution that arrives on site and ready for installation and operation.
Unlike temporary solutions, the Bolt-On Kitchen is a customized pre-constructed, code compliant turnkey kitchen that's permanently affixed to a building, enabling reallocation of interior space. This value was demonstrated in several recent projects, including projects at a school, at a software company and at a government facility.
When deployed at Phillips Academy in Andover, MA, four modular Bolt-On Kitchens were attached to the school's outdoor hockey arena, which was converted into an enclosed open dining space. This space served as the temporary dining commons for a two year period during the renovation of the historic on-campus dining commons. After the renovation was completed, two of the four modular kitchen units remained in place to provide foodservice and catering support when the former hockey arena was converted again, this time into a special events center.
Another deployment occurred at Micron Technology in Manassas, VA, where Kitchens To Go's modular kitchen units were connected to an existing Micron Technology production facility to provide foodservice production, servery and dining space. In addition to dining, the attached clear span space was used as a gathering place for company meetings and special events. The additional Bolt-On space allowed for the existing interior foodservice area to be "re-captured" for microchip production, thus providing a higher return per square foot use of the existing building.
The Bolt-On Kitchen has also been deployed by the U.S. government. After completing construction of a new special events center at the Washington Naval Yard in Washington, D.C., it became apparent that there was a need for additional foodservice production. The only viable option to meet the requirements of the catering program and banquet rooms was to add kitchen space through a Bolt-On Kitchen. The exterior of the bolt on facility was constructed to match the exterior façade of the existing special events center, making it a seamless and attractive addition.
"Our temporary kitchens, including our Bolt-On models, have been installed in less than one month, are code-compliant and have the ability to serve our clients for years to come," said Ralph Goldbeck, AIA, and partner, Kitchens To Go. "Our products are built to meet the highest specifications required in the U.S., and our modular solutions have earned their reputation as quality products that exceed our clients' expectations time after time."
About Kitchens To Go
Kitchens To Go is the industry leader in mobile and modular kitchen solutions. KTG's commercial kitchens facilities are manufactured by partner company Carlin Manufacturing for government, institutional and corporate use, and the companies specialize in short and long term temporary commercial kitchen leasing or custom purchase. For more information, go to http://www.k-t-g.com or http://www.carlinmfg.com.