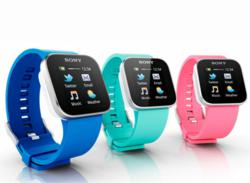 ....an entrepreneur in China is already making "smartphones that retail for as little as $65"....
Austin, Texas (PRWEB) March 29, 2013
Parts-People.com is publishing two smartphone related articles that focus on developments that may substantially improve consumer and business user experiences.
In an article titled "Watch This: Smartwatches are Coming to Arms Near You – A Many Vendored Thing", Paul B. Wordman takes a look at how smartwatches may help indirectly assist in accelerating the trend of smartphones becoming low-priced commodities by providing additional profit centers for manufacturers. The article points out: "If smartwatch buyers can move smartphone maker's profits into other products, that would allow for the inevitable commoditization and plummeting of smartphone prices." That article reveals that an entrepreneur in China is already making "smartphones that retail for as little as $65" and though they are of the very cheap variety "he says his total cost to make a smartphone is about $40".
That smartwatch article anticipates a plethora of manufacturers and distributors, including the "big gorilla Google" as signaled by a patent filing describing "a smartwatch with a flip-up dual-screen display, an on-board camera, and a tactile user interface".
A second article titled "With GT Advanced Sapphire Display Screens Getting Your Glass Kicked Doesn't Hurt", identifies a very high screen breakage rate for smartphones and explains that "sapphire is probably going to be the next workable answer", and anticipates their integration into smartphones by manufacturers in 2014 with some arriving earlier.
About Parts-People
The online store at Parts-People.com provides refurbished laptops for buyers who prefer a familiar operating system (OS) on hardware with a proven package of drivers.
Parts-People.com operates an online store which provides one of the largest selections of Dell replacement parts on the internet, and now stocks more than 250,000 Dell laptop parts.
The Parts-People website serves a large number of businesses, school districts, non-profits, government agencies, and individual consumers that will not, or cannot make eBay purchases for a variety of reasons. The technical staff is composed of experts specifically trained to work exclusively on Dell products; a significant reason that individuals and organizations order replacement parts or ship their laptops to Parts-People, from all over the world, for service or repair.
The Parts-People.com web-site delivers Technology News & Information services as part of its online comprehensive knowledge-base resource center, including news sections covering Inventions and Innovations. Some of those technology news articles have the goal of making geek fun, with things that make people say wow.
Roscoe Dyer, Parts-People's Director of Social Media, makes online tutorial, do-it-yourself, how-to-repair laptop videos, and Dell laptop repair manuals which are continually updated.
Established in 2002 as a start-up, entrepreneurial, family-owned business, the company's rapid growth in 2003 became the reason for consolidating operations in 14,000 square-feet of mixed warehouse, retail, and office space.
Parts-People.com continues to increase parts inventory of wholesale Dell laptop parts in Austin's growing technology hub, and now provides one of the largest selections of Dell laptop parts in the world. Parts-People stocks more than a quarter of a million notebook replacement parts physically in-house, on-site, and ready to ship the same business day.
The growth of Parts-People.com is bolstered by its location in Austin, which is known world-wide as a technology hub. The area is also home to offices of companies such as: AMD, Apple, Cirrus Logic, Dell, Evernote, Facebook, Freescale, Google, HP, IBM, Microsoft, National Instruments, Nvidia, PayPal, Silicon Labs, and 3M. Often called Silicon Hills, Austin is also known to art, music, and SXSW (South-by-Southwest) aficionados as simply, "the ATX".
Contact Information
Parts-People.com can be reached toll-free at 866-816-5254. The main phone number is 512-339-1990. Fax: 512-339-1996. Company E-mail: info(at)parts-people(dot)com.