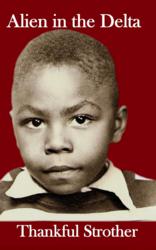 (PRWEB) March 29, 2013
Written more as personal memoir than conventional autobiography, Strother, shares with the reader both a personal narrative of facts and feelings in a concise and credible 200-page work.
Six years in the making. Strother, now retired in San Diego, inspired to write after some light nudging by his daughter, Christine, who regularly listened to her dad's stories as she grew up. Strother was born at Grand Lake, AR, in 1943.
"She kept telling me that I should write this down, that I ought to write a book, about six years ago, I started going out to the beach with a personal tape recorder and dictating a story at a time," "About 14 tapes later, I was ready to commit to writing, and it all came together," he said.
The project morphed into its present form as Strother says, "My original vision for it was an autobiography, but along the way, more commentary became associated with it. I wanted to leave a legacy, not just collect facts."
Strother's time line comes against the familiar backdrop of recent American post-World War II history, including the segregation, prejudice and inequality that was synonymous with the times and growing up in the Arkansas Delta.
To his credit, Strother doesn't solely focus on the hardness of the times he grew up in. He shares in equal parts his feelings of amusement, happiness and sense of humor. He rises above stereotypical thinking, reflective, but never bitter about adversity he faced. Strother's narrative brings the contrast of the rural South to experiences he had later in life, such as living in Germany in the 1960s and later being in the corporate world, where he worked for such tech giants as NCR and AT&T.
While Strother says he is not a speaker or advocate, his impressive resume later in his life -- and his success story -- lends itself to being equal parts inspirational and theatrical as his story is one of coming up from relative poverty to have a successful military and corporate career.
"I am really not advocating for anyone; I just wanted to tell these stories of things I experienced, and I feel that in itself in a wonderful accomplishment. There were excitement, humor and history with those times," he said.
Alien in the Delta is currently in the top 100 Amazon Best Sellers eBooks and Kindle Edition List Download a free copy (Kindle Edition) Friday March 29 to Sunday March 31, 2013 from: amazon.com/author/thankfulstrother