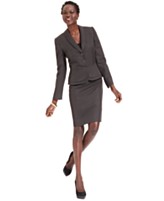 (PRWEB) March 29, 2013
New York wholesale business CloseoutExplosion.com has released free videos that aim to teach important topics of interest to retailers. The free videos cover important subjects such as tips on how to buy wholesale merchandise, terms that are used in the closeout business, and how to advice which can help resellers increase the profitability of their businesses. The advantage of these videos is that they are produced on behalf of, or narrated, by Donny Lowy, the CEO of Closeout Explosion Inc, a New York closeout business that supplies brand name designer merchandise to retailers located globally, including in Africa, the Caribbean, and Latin America.
"The videos offer an inherent advantage over published courses, since a wholesale buyer can have the video playing in the background while attending to his or her business. For example, an eBay seller setting up his online auctions can play the videos while performing his administrative tasks. The online reseller can also quickly watch the videos to gain inspiration and practical advice when needed. While some of my videos discuss the advantages of brand name merchandise versus lower-priced private labels, I also have videos that focus on actual buying tips that can enable a wholesaler or a flea market vendor to obtain products at rock bottom closeout prices," said Donny Lowy, who is also a published author with business books for sale through Amazon and Bn.com
While videos are expected to be released on an ongoing basis, so far Donny Lowy has released 10 exciting videos through his Closeout Explosion YouTube channel, such as:
Wholesale Irregular Merchandise
Buying Wholesale Merchandise
Retail Selling Strategies for Independent Retailers
Selling Brand Names: The Advantages to Retailers
New York Wholesale Closeout Business
New York Wholesale Warehouse
New York Wholesale Fashion District Tips
New York Wholesale Designer Brand Name Suits
Wholesale Brand Name Products for Africa
"The information presented to potential closeout buyers and to current customers ranges from advertorial informational guides to educational lessons aimed at enabling resellers to grow their business. Whether a retailer has a dressy shoe store in Gaborone Botswana, a corporate suit store in Lagos Nigeria, or a dollar store in New York NY, the online presentations can help provide guidance, which is especially valuable since it originates from an experienced wholesaler active in the closeout business," added Donny, who runs an overstock warehouse in Brooklyn, NY.