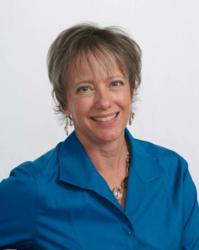 Everything that happens throughout the life of a plant, from product inception to harvest to the patient purchasing the medicine, is precisely monitored by MJ Freeway software -- Amy Poinsett
Denver, CO (PRWEB) March 30, 2013
Colorado-based MJ Freeway Software Solutions announced today that CEO Amy Poinsett and COO Jessica Billingsley were recently interviewed by CNN Money reporter Jose Pagliery.
In the interview, Pagliery asked a number of questions specifically related to MJ Freeway and its medical marijuana (MMJ) software products. Asked to explain the meaning of "seed to sale" tracking, Poinsett responded, "Everything that happens throughout the life of a plant, from product inception to harvest to the patient purchasing the medicine, is precisely documented by MJ Freeway software." In the District of Columbia and the 18 states where medical marijuana is legal, MMJ businesses must have the ability to track every seed to sale activity in order to be fully compliant with their individual state laws.
When asked about profitability, Poinsett replied, "Like any start up business, there are days when you think you might not ever get there. But, after just two and a half years, we've achieved consistent profitability." Poinsett went on to say that MJ Freeway software processed about $200,000,000 in MMJ dispensary sales last year and that the number represented about 20% of the estimated one billion in legitimate MMJ sales.
Pagliery wrapped up the interview with a series of questions specific to MJ Freeway and the trials and tribulations of being a completely legitimate business that sells to other businesses deemed illegal in the eyes of the US government.
The full interview can be viewed at CNN Money.
About MJ Freeway
MJ Freeway Software Solutions' premium business platform features GramTracker™ and GrowTracker™, patent-pending inventory control and grow management applications integrated into their hosted MMJ software. MJ Freeway delivers secure, cloud-based point of sale (POS) systems with patient and financial record management, guaranteed state-specific regulatory compliance, and multiple integrations with social networks, testing labs, and locators. MJ Freeway is accessible to any MMJ business with a computer and a web connection. For more information please visit MJ Freeway.