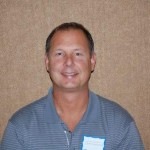 Jamie has worked in the Plumbing Industry for over 30 years!
Indianapolis, IN (PRWEB) March 29, 2013
Jamie Carter is the Featured Plumbing Contractor on the Indiana PHCC Website
Carter's My Plumber is a local, family-owned, 3rd generation plumbing business located in Greenwood, Indiana, providing plumbing service to the Indianapolis, Greenwood, Whiteland, Franklin, Bargersville, Trafalgar, Mooresville, Wannamaker, Beech Grove and Southport areas. Carter's My Plumber has a special menu of services designed to meet the needs of every homeowner to provide a complete solution to their home's plumbing system. With over 30 years of plumbing experience, their trained plumbers meet the plumbing need of every residential and light commercial need.
Jamie & Bob Carter:
Jamie Carter and his father, Bob Carter, worked together in the plumbing industry. Bob and Jamie owned Carter Plumbing. Jamie operated in residential and commercial construction in the early 90′s. In the mid-90′s he converted the business to residential plumbing service. As the company grew, he took on a division of heating and air conditioning. By 2003 the opportunity to own the Ben Franklin and One Hour Heating & Air franchise for the state of Indiana was available, and the conversion was made on both sides of the business. After several years of growth and perfecting the business, the franchise parent company began acquiring several businesses across North American; in 2007 Jamie's business was part of the acquisition.
The next generation – Kelson Carter:
Jamie has been a member of Nexstar, Plumbers Success International, Airtime 500, Ben Franklin Plumbing and One Hour Heating & Air and is still a PHCC member. Jamie is married to Lisa, and they have worked together for the past 25 years. They currently own and operate, along with their son, Carter's My Plumber in Greenwood. They have 2 children, Kelson and Lauren.
Carter's Make Remake:
Kelson, is now pursuing the plumbing trade and it his desire to follow his father and grandfather's legacy in the plumbing industry. Kelson makes the business a 3rd generation company, which is a rarity. Only 12% of businesses ever make it to the 3rd generation. They have made a "Remake" and created Carter's My Plumber to service the Indianapolis Metropolitan area, knowing their past experience has prepared them to design a company to take care of their customer's plumbing needs for another generation!