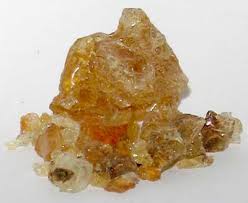 We have seen customers try other gums but they always seem to come back to Jell. Our quality is simply better
Schiller Park, IL (PRWEB) March 30, 2013
Jell Chemicals is introducing new smaller packaging for their gum arabic. The new packaging is intended to make the quality gum arabic Jell Chemicals offers attractive to art supply stores who sell to individual artists. Jell Chemicals has been supplying graphic arts schools and commercial printers with high quality gum arabic solution for over 30 years. The gum arabic (14° baum) from Jell Chemicals is widely accepted as providing the finest quality in the industry. The manufacturing process Jell utilizes keeps the formulation more consistent than any of their competitors. The process utilized also yields a formulation that has a significantly longer shelf life. Many gum arabic formulations become moldy after only a few months. The Jell Chemical Gum Arabic has been used by art schools and fine art producers who will often order a large container that they will then draw from over a period of a year or more.
Jell has been providing their gum arabic in containers from gallon size to 55 gallon drums. The new sizes to be introduced are 2oz, 4 oz, 1 pint, and 1 quart. Depending upon the success of this product launch Jell may be introducing some of their other products such as Lithotine, which is also very popular with art schools, in new smaller packaging.
About JELL Chemicals:
Operating in the United States for over 30 years, JELL Chemicals connects with printers and manufacturers nationwide providing solutions with effective chemistry. Please call 847-233-0510 for more information on JELL Anco products or JELL's cost saving Reverse Engineering and Formulation program. Go online to their web site at http://www.jellchemicals.com for more information on the JELL Anco product line or their new Reverse Engineering and Formulation services.
Call:
1-800-747-5355
1-847-233-0506
Fax:
1-866-794-0162