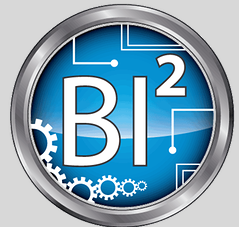 "We plan to bring together the critical members of the ecosystem such as government agency program managers, entrepreneurs, academia and business leaders to grow this community," stated Jonathan Aberman, Executive Director for BI2
McLean, Va (PRWEB) March 29, 2013
Several entrepreneur-focused organizations in the Greater Washington Region announce the launch of the Ballston Innovation Initiative (BI2), a three-month initiative between April and June 2013. BI2 is intended to foster a vibrant technology ecosystem that combines entrepreneurs, university researchers and students, government program managers and the supporting business community. The goal is to create awareness around the requirements that government agencies have and provide exposure to security products and approaches created by non-traditional sources and the entrepreneurs who launch and grow those companies.
The directors for this program are Amplifier Ventures and Arlington County, supported by sponsors Cooley, Stradley Ronan, Avison Young, and SpeakerBox Communications. Community partners include FounderCorps, Marymount University, Virginia Tech, George Mason University, Arlington Public Schools, George Washington University, the University of Maryland, College Park, the Center for Innovative Technology, Foster.ly, BusyConf and Ballston BID.
The directors and partners of BI2 intend to demonstrate that an alternative model of national security innovation from non-traditional sources can drive additional economic growth in a post-Sequestration world. BI2 is a community-driven initiative that combines the resources of government, private sector and academic partners.
"Our Department of Defense and intelligence agencies are always looking for best-in-class solutions, and yet they don't always have the visibility into the people that truly create powerful solutions in cyber security, big data and other key technologies," stated Jonathan Aberman, founder of Amplifier Ventures and executive director for this initiative. "We plan to bring together the critical members of the ecosystem such as government agency program managers, entrepreneurs, academia and business leaders to grow this community."
"The confluence in in the Greater Washington Region, and Arlington specifically, of a strong and diverse entrepreneur community, established businesses, university resources and many of the federal agencies that accelerate technological development is a great resource for our nation and entrepreneurs," noted Mathew Shank, President of Marymount University, and one of the five universities supporting the Bi2 initiative. "We are excited to be part of this initiative."
Don Leo, Vice President and Executive Director of Virginia Tech's National Capital Region Operations added, "Initiatives such as Bi2 are why we have expanded Virginia Tech's resources into the Greater Washington Region. We see great opportunities for universities, entrepreneurs and government to work together to create great technology innovations."
Headlining the Launch Event will be Carly Fiorina, former CEO of Hewlett Packard, alongside a panel of entrepreneurs whom have grown successfully grown companies for whom the government is their primary customer, including Steven Chen, Executive Chairman of Power Fingerprinting, and Peggy Styer, CEO of Blackbird Technologies. Other recognized entrepreneurs will be added to the panel in the coming week.
Chen, a serial entrepreneur with multiple exits and investments in national security-related technology exemplifies the entrepreneurial opportunities available in this emerging ecosystem. He states, "There are tremendous opportunities in the Greater Washington Region by combining national security technologies with entrepreneurs and non-traditional performers. I am happy to be part of the Bi2 launch event, so I can share my experiences with other entrepreneurs and community members."
Program components at this time include:
Community Connections

Launch Party (April 18th)
The launch event will highlight the Greater Washington Region as a vibrant technology ecosystem for national security and the importance of small businesses and entrepreneurs' engagement to solve national security challenges. The launch will feature keynote speaker Carly Fiorina, former CEO of Hewlett Packard, and a panel of entrepreneurs who have successfully grown technology companies with government-funded technology and/or government as their primary customer.
National Security Deal Day (June 12th)
This event will provide small businesses with an opportunity to pitch their technology products to government program managers and potential investors. The companies represented will have expertise in a particular technology or science vertical that is of national security importance.
Connecting Entrepreneurs with National Security Personnel

National Security Solver Program
The National Security Solver Program will to seek to link government national security program managers and small businesses and entrepreneurs, to highlight specific technology and science areas that are of importance to national security (e.g. cyber security, big data analytics, and human computer interaction).
Education

FounderCorps, a regional not-for-profit based on entrepreneurial development, has agreed to offer classes in two four-week sections beginning on April 22, 2013. Planned classes include but are not limited to: Business Formation, Corporate Finance for Startups, Strategies to Manage Growing Pains, Lean Startup Mechanics, Sales and Marketing and Digital Marketing.
BI2 Bootcamp: Doing Business with the Government (May 11th)
One of the primary impediments faced by small businesses when doing business with the government is the understanding the specific requirements and rules associated with it. Additionally, many small businesses do not understand the basic requirements for developing and submitting a compliant proposal. Under the guidance of Dr. Edward Bersoff, best known as the founder of BTG Group, the BI2 Bootcamp will provide small businesses with a foundation on how to do business with the government. Topics will include but are not limited to proposal preparation and submission, contract administration and compliance, getting on the GSA schedule, and an overview of the FAR.
About Ballston Innovation Initiative
Bi2 is a three-month community effort to highlight the opportunities available for non-traditional sources to contribute to national security, and provide alternative means for technology creation and accelerate entrepreneurial activity in the Greater Washington Region. Many of the industries that have driven US economic growth since 1945 have been derived from national security research and commercialization, including GPS, internet, semiconductor, voice recognition and enablement, data analysis and advanced biomechanics. For more information, or to ask how to get involved, please visit http://www.ballstoni2.com