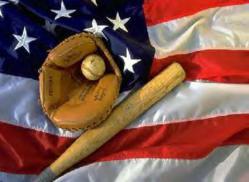 "The tickets were great! We sat right behind home plate. Thanks again for your help" -- Allen (Alabama)
San Diego, CA (PRWEB) March 29, 2013
The 2013 Major League Baseball Season's First Pitch is just around the corner and Ultimate Sports Adventures announces limited availability of Luxury Suites / Skyboxes for all 2013 Major League Baseball Games.
Suites come in various sizes in different ballparks. Generally the suites offer unobstructed viewing of the action with plush theatre style seats, multiple flat screen TVs, a social area, and offer premium food & beverages within the suite.
Ultimate Sports Adventures is considered an industry leader in providing VIP Experiences at Major Sporting Events. To reserve a Luxury Suite / Skybox, call Ultimate Sports Adventures toll free at 1-877-225-2155 or 619-270-2276.
There is No Sold-Out Game! We have your tickets.
About Ultimate Sports Adventures Inc.
Founded in 2006, Ultimate Sports Adventures was started by Bruce Johnson, whose vision of offering an expanded menu of event tickets and activity experiences, would offer something for everybody. Mr. Johnson has over 15 years experience in this field. Ultimate Sports Adventures has grown annually. The company is always looking for new events and activities to offer to its clientele.