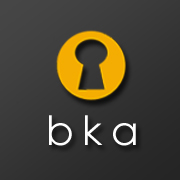 We want to become an active voice in the online community, helping our clients and others to exceed their goals.
Washington Terrace, UT (PRWEB) March 29, 2013
Beginning next month, Buykeywordarticles.com will begin restructuring their Twitter Account to better serve clients and others in the SEO community. Through regular tweets, Buykeywordarticles.com will supplement their website content writing services by updating followers on SEO news, BKA blog posts, job openings, and more. With these changes, Buykeywordarticles.com will be able to connect on a personal level, giving clients a more social environment for buying articles and improving their SEO strategies.
With a more active presence on Twitter, Buykeywordarticles.com will be able to provide current and prospective clients with real-time information pertaining to the SEO industry. Followers will see regular tweets relating to the BKA blog, upcoming or in-process tradeshow presentations, helpful tips, and trending SEO news. Beginning with a new profile picture logo for BKA, the changes will be implemented over the next month.
"Social media is a great way for us to interact with clients on a more personal level," says Matt Secrist, VP of Sales and Marketing at Buykeywordarticles.com. "We want to become an active voice in the online community, helping our clients and others to exceed their goals. We want to give our clients the resources and information they need to take their companies to the next level. We've been given a lot; this is just our way of giving back."
Buykeywordarticles.com is known across the Web for their quality website content writing services. But, as an active member on Twitter and on other social media outlets, they will be able to provide clients who are already buying articles with much more. Real time updates on content buying trends, freelance writing job openings, and blog posts on trending news articles are all things that will be represented through weekly and daily Twitter posts.
To stay current on SEO trends, tradeshow presentations, job openings, and more, connect with Buykeywordarticles.com at https://twitter.com/BuyKeywordArtcl.
About Buykeywordarticles.com
Buykeywordarticles.com is one of the leading SEO article content providers on the web today. They have served clients ranging from individual internet marketers to Fortune 500 companies. Their content services include both on-page and off-page content and they provide internet marketing solutions through the use of in-house writing teams, dedicated project managers and quality content. To acquire more information on the services that they provide, please visit http://buykeywordarticles.com/.