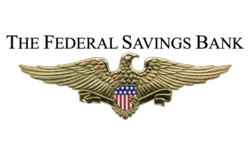 Home sales are giving the second highest reading in nearly 3 years for February
Chicago, IL (PRWEB) March 29, 2013
The Federal Savings Bank is proud to echo news that February home sales were curbed by a lack of inventory, according to the National Association of Realators (NAR). This lack of inventory while negatively effecting home sales is actually pushing up prices and keeping demand healthy.
The Federal Savings Bank recognizes there was a dip in February home sales, but records the decline as neutral to positive for property values. "Given that home sales are giving the second highest reading in nearly 3 years for February, we're confident the housing market will continue to recover." Positive economic data has been posted throughout the winter months which was stronger than expected. With spring and summer months on the arrival the bank is expecting to see continued growth in the coming months.
Indeed the housing market is continuing to improve as the pending home sale index, a measure of contract signings is 8.4% higher for February 2013 than 2012.
For those who fear limited listings will continue to negatively effect home sales you may be correct as Lawrence Yun the chief economist at the NAR said "Only new home construction can genuinely help relieve the inventory shortage." Regardless The Federal Savings Bank things potential buyers should at least get pre-approved for a mortgage in cases where his/she wants to bid on an attractive listing. "Affordable homes with upgrades are selling, we encourage prospective applicants to prepare themselves for a serious bid" says Nick.
Provided they are credit worthy, first-time homebuyers can apply and lock in a great fixed rate mortgage. Interest rates are at decade lows across all states, and home prices remain affordable yet are rising. Now is the time to get pre-approved for a mortgage before both interest rates and home prices rise too high. For more information visit: TheFederalSavingsBank.com