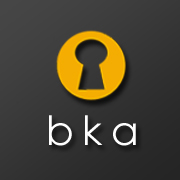 Our goal is to be an all-inclusive content provider that provides high quality, engaging SEO content that can be used as soon as it hits our clients' inboxes.
Washington Terrace, UT (PRWEB) March 29, 2013
As the need for quality SEO content continues to increase, more and more corporations, SEO agencies and independent internet marketers are looking for ways to reduce time on in-house editing. Buykeywordarticles.com has responded to the call by announcing their plans to include a Professional Editing product option for clients later. This program is scheduled to be rolled out in May. With a newly hired team of professional editors, Buykeywordarticles.com is now allowing clients to get their content edited and checked before being delivered. This can save clients the time and money that is usually required to check each and every SEO article to make sure it reads well, is grammatically correct, and that all guidelines are followed.
This Professional Editing feature will be available for purchase upon online checkout. Clients will be able to "Add On" the editing package to their existing SEO content order before completion. Pricing for editing will be determined by product type, word count, and number of articles. Custom editing will also be available and will be priced accordingly after discussion with the Buykeywordarticles.com sales team. For all "On page" product options offered on the site (including Page Rewrites, Branded Blogs, Landing Pages and Press Releases), the Professional Editing feature will be included in the listed price.
Standard Editing packages will include:

A review of spelling, grammar and sentence structure
A review of Keyword Density and Keyword Placement for complete SEO Optimization
A Copyscape check for originality
A review of client guidelines to make sure all pertinent instructions were followed and that the SEO article is on-topic
"We've been listening to our clients and have found that a comprehensive editing feature on our end could really offer a lot of convenience," stated Matt Secrist, VP of Sales and Marketing at Buykeywordarticles.com. "While we understand that we can't completely take the place of a company's in-house editing team, we are doing all we can to reduce the amount of work they have to do. Our goal is to be an all-inclusive content provider that provides high quality, engaging SEO content that can be used as soon as it hits our clients' inboxes."
Professional Editing packages may increase the turn times of content orders by 1-3 days depending on the size of the order. To find out more about the latest BKA news and to get more details on how this editing feature will be rolled out, visit their blog located at http://www.buykeywordarticles.com/blog.
About Buykeywordarticles.com
Buykeywordarticles.com is one of the leading SEO article content providers on the web today. They have served clients ranging from individual internet marketers to Fortune 500 companies. Their content services include both on-page and off-page content and they provide internet marketing solutions through the use of in-house writing teams, dedicated project managers and quality content. To acquire more information on the services that they provide, please visit http://buykeywordarticles.com/.