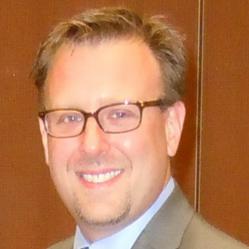 "If credit report errors continue in the face of requests for investigation," says Fleischman, "a consumer may have legal remedies against the credit reporting agencies as well as the creditor that is reporting the incorrect information."
Los Angeles, CA (PRWEB) March 29, 2013
One in ten Americans is the victim of credit card fraud, according to the U.S. Department of Justice. Now this rampant financial crime has struck the most unlikely of victims - U.S. Supreme Court Chief Justice John Roberts.
Credit card fraud, the simplest form of identity theft, occurs when someone steals a consumer's credit card information, using the accounts and sticking the innocent victim with the bill. The theft may happen when a card is stolen, the information is skimmed, or simply through application fraud. It's estimated that credit card fraud costs about $5.55 billion per year.
Though liability for fraudulent charges is limited once the consumer reports the problem, it could signal a far deeper problem. For example, what if the criminals were able to obtain information on other accounts?
It's easy to see how credit card fraud can snowball into full-fledged identity theft, which causes significant long-term difficulties with a consumer's credit report and financial position. "Taking some simple steps to minimize the impact of credit card fraud can save a lot of headache later on," says Los Angeles credit report attorney Jay Fleischman.
It's likely that U.S. Supreme Court Chief Justice John Roberts was able to catch the problem early on. If the problem blossoms into one of identity theft, Fleischman warns, there's a good chance the noted jurist is in for the ride of his life.
"The Federal Trade Commission recently reported that 18% of the complaints received by the agency in 2012 were related to identity theft," notes Fleischman. "Consumers who have been victimized are in for dozens of hours of hard work taking place over many months if they ever want to clear their good name."
To ensure that Roberts doesn't continue to suffer the consequences of credit card fraud, Fleischman warns that the Chief Justice should immediately file a police report, place a fraud alert on his credit reports and review every entry carefully. If there's an error, he should immediately request that the credit reporting agency investigate and correct the problem.
"If these errors continue in the face of those requests for investigation," Fleischman adds, "a consumer may have legal remedies against the credit reporting agencies as well as the creditor that is reporting the incorrect information."
Fleischman believes there is a lesson in the difficulties experienced by Chief Justice Roberts for all consumers to take precautions and protect their personal information so that it does not fall into the hands of those who would misuse it for their own criminal purposes. He says simple steps such as shredding mail and safeguarding a wallet or purse are great ways to help minimize the possibility of credit card fraud happening.
For more information about concerns regarding credit card fraud, identity theft or about Jay S. Fleischman, please visit http://www.ConsumerHelpCentral.com or call (866) 787-8078.
About Jay S. Fleischman | Shaev & Fleischman, LLP
Jay S. Fleischman is a partner in Shaev & Fleischman, LLP, a consumer protection law firm in Los Angeles and New York City concentrating in the fields of credit and debt related issues. The firm helps people file for bankruptcy, resolve student loan law problems, defend against debt collection harassment and correct credit report errors. Mr. Fleischman is a regular lecturer before local and national bar associations including the National Association of Consumer Bankruptcy Attorneys and National Association of Consumer Advocates. He is a co-founder and past President of Bankruptcy Law Network as well as the former New York chairperson for the National Association of Consumer Bankruptcy Attorneys. For more information on Jay S. Fleischman, please visit http://www.ConsumerHelpCentral.com.