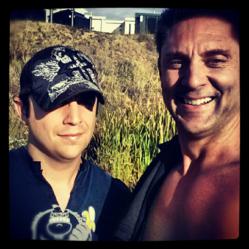 Monroe Wisconsin (PRWEB) March 29, 2013
Scott Ryan Tischler unveils 5 secrets to early retirement. Early retirement used to mean retiring at age fifty-five. However, the new goal in life is to retire much earlier than that so that retirement can be enjoyed. With a little bit of sacrificing, determination, and following some key rules an early retirement can be an obtainable goal.
1. Learn to say no to spending that is not essential. It is okay to splurge every now and then but it is important to remember that it should not be very often. It is okay to say no to going out to the bar every weekend.
2. Save early and save often. Set aside a portion from every pay check. This money should not be spent unless it is an absolute emergency and there are no other options available. Try to increase the amount of money saved from every check whenever possible. Instead of saving 100 dollars from one paycheck save 125. This little bit of extra saving will start to add up and will make a big difference.
3. Take public transportation. Public transportation, such as the bus, is a cheap way to get to and from work. If public transportation is not a viable option then consider using a bicycle to get to work. Bicycles are a healthy, inexpensive form of travel.
4. Get rid of unnecessary expenses. This could include buying new clothes or shoes every month, having all of the movie channels, and eating out every month. It is of course okay to buy clothes when needed or watching a movie but the more expenses that can be eliminated the more money can be saved.
5. Exercise regularly. Regular exercise and healthy eating habits will keep the body in better shape. This will cut down on expenses such as hospital visits, and being healthy will make retirement much more enjoyable.
Just remember that those who are willing to do what others will not for a few years will get to do what others will never get to do for the rest of their lives.