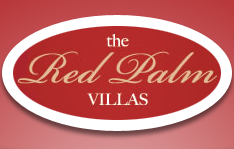 The Best Costa Rica Honeymoons
New York, New York (PRWEB) March 29, 2013
Red Palm Villas, of Santa Teresa Costa Rica, is proud to announce the launch of its all new Costa Rica Honeymoon packages. These honeymoon packages are cost effective, and geared towards honeymooners interested in coming to Costa Rica.
Mike Radler, the manager of the Red Palm Villas said, "We are excited to offer these promotional packages. Come to Santa Teresa Costa Rica. Stay at the Red Palm Villas. Have an unforgettable vacation and return relaxed and refreshed."
The travel deals and packages are geared towards all types of travelers including honeymooners, surfers, families and yogis. Specifically the Santa Teresa Costa Rica resort is offering the following packages:
For Honeymooners: A Costa Rica honeymoon at the Red Palm Villas is the ultimate in romance and luxury. The Red Palm Villas is offering honeymooners a 6 day, 5 night package for $1445 per person including an air conditioned ocean-view villa, welcome basket with fresh tropical fruit and chilled champagne. This package also includes all ground transportation, daily gourmet breakfast and a choice of the following activities: sunset horseback rides, snorkeling, yoga, surf or a couple's massage.
For Surfers: August and September are the best times to surf in Santa Teresa. The resort is located directly in front of Suck Rock Break - the top break in Costa Rica. The beaches are typically empty but the waves are just as perfect as high season. The Red Palm Villas "Nothing but Surf Package" is 6 days and 5 nights doing nothing but surfing for $595 per person. This package includes a fully air conditioned garden villa with a full kitchen, breakfast and a choice of two surfing lessons or two tours.
For Families: Costa Rica is the ideal destination for families. It affords the safety a destination like Hawaii but with touch of the exotic. The Red Palm Villas is located right on Santa Teresa's most spectacular beach and is less than 30 minutes from the Cabo Blanco National Park – Costa Rica's first and most spectacular national park. The top family package is $595 per night for adults with a supplement of $95 per person for children under 18 and includes a garden villa with full kitchen and sofa bed, and a choice of a daily activity including snorkeling, horseback riding, canopy zip line or guided national park tour.